As I sit here typing this on the last day of the first decade of the twenty first century, I must say that I'm not sad to see it go. The years from 2001-2010 (the year 2000 having been, in my opinion, the last year of the twentieth century rather than the first year of the twenty first) were the worst consecutive ten years of my life, and I've been around for half a century. That's saying quite a bit as I've had some very tough times in my life and my share of struggles. But these last ten years go much deeper than my personal trials and tribulations. In the past I've always been able to figure something out and get along with my life. Now I feel trapped. Now I feel like a whole way of life has gone by the wayside. I have the feeling that a whole lot of people share my point of view. Read more
Deadline Live - December 30 2010
[ 13.73 MB ]
Play Now
|
Play in Popup
|
Download
(768)
News and commentary this 30th day of December 2010 from 'Our Narrator and Radio Gun', Jack Blood.
In the second hour the Michael J. Murphy joins Deadline to discuss his film 'What In The World Are They Spraying?'.
http://truthmediaproductions.blogspot.com/
Anyone who plays cards knows what the suits look like. They know what a spade, club, heart and diamond are. Yet some slick talking people might try to confuse the issue at times. Depending on rules to games and what they are trying to accomplish, some people might point out the similarities between the suits. Hearts and spades closely resemble each other in shape. Clubs and spades are the same color, as are hearts and diamonds. Stretching it a little, one could claim that there is a similarity between clubs, diamonds and spades in that they all come to 4 cardinal points. But cards and suits are easy to distinguish from each other. It becomes a little more convoluted when discussing concepts that aren't drawn and pictured on cards and that we've been indoctrinated to think of in ways different than their true nature. Read more
Surveillance body dubbed Big Brother aims to stop France's huge culture of illegally accessing films and music online
Angelique Chrisafis in Paris – guardian.co.uk,  29 December 2010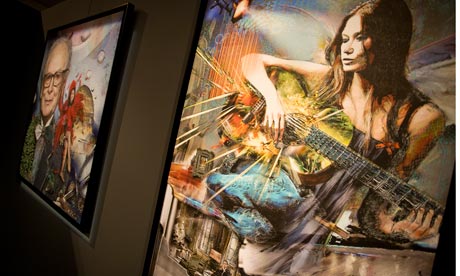 A portrait of Carla Bruni-Sarkozy, by Pal Sarkozy, President Sarkozy's father. She strongly supports the crackdown on illegal downloading. Photograph: Ed Alcock
Nicolas Sarkozy's war on illegal downloading has begun in earnest, with the state internet surveillance body dubbed "Big Brother" warning more than 100,000 French internet-users that they have been caught accessing pirate material.
The controversial anti-piracy law is one of Sarkozy's pet projects, backed by his singer wife, Carla Bruni-Sarkozy. The couple argue that artists must be protected from the nation's massive illegal download culture – France is thought to be the world number one in illegally accessing film and music online.
The internet policing system, known under its acronym Hadopi, investigates specific incidents of illegal downloading reported by music and film companies. It obtains web-users' details from internet service providers and issues a series of warnings by email and letter. Repeat offenders risk one month's suspension from all internet access. Those accused of counterfeiting can be fined and cut off from the internet for one year. At least 100,000 warning emails have been sent since early October.
The French left has attacked the law as draconian and against civil liberties. But it is also criticised as ineffective and out of date. The law targets peer-to-peer sites, but not streaming and direct download sites. A study by the University of Rennes earlier this year reported an increase in illegal downloading as web-users turned to new ways of accessing material not covered by the law.
US TV series, such as Grey's Anatomy and House which are increasingly popular in France, are thought to be a key target of illegal downloads.
One magistrate working for the internet surveillance body this week revealed to Le Figaro the pleading letters from illegal downloaders who had received warnings. "It's true, I downloaded an episode of this [unnamed] series. I had no choice, I'd followed the whole season, I was hooked … I won't do it again, but please just let me download the last episode of the series," wrote one man, who had in fact been spotted downloading music.
One woman – told she had illegally downloaded music by the former tennis-star turned singer Yannick Noah – wrote: "I hate that singer. When he played tennis I quite liked him, but his music gets on my nerves." She said an advert flickering across her screen had made her download a track without realising.
One young man said he set his alarm for 6am to download music believing the surveillance system wouldn't be up and running before dawn.
Any Chinese move to take over Taiwan would trigger a confrontation with the U.S. Navy and Air Force. Is the U.S. prepared to counter this growing threat?
December 29, 2010 6:30 AM – "Popular Mechanics" aka Hearst Corp
The mobile DF-21D can target aircraft carriers, and there are no reliable U.S. defenses against it.
August 9, 2015 – 0400 Hours
The war for Taiwan starts in the early morning. There are no naval bombardments or waves of bombers: That's how wars in the Pacific were fought 70 years ago. Instead, 1200 cruise and ballistic missiles rise from heavy vehicles on the Chinese mainland.
Taiwan's modest missile defense network—a scattered deployment of I-Hawk and Patriot interceptors—slams into dozens of incoming warheads. It's a futile gesture. The mass raid overwhelms the defenses as hundreds of Chinese warheads blast the island's military bases and airports. Taiwan's air force is grounded, and if China maintains air superiority over the Taiwan Strait, it can launch an invasion. Taiwanese troops mobilize in downtown Taipei and take up positions on the beaches facing China, just 100 miles to the west. But they know what the world knows: This is no longer Taiwan's fight. This is a battle between an old superpower and a new one. Ever since 1949, when Nationalist forces retreated to Taiwan following the Communist victory in the Chinese Civil War, Beijing has regarded the island as a renegade province of the People's Republic. Now, in 2015, only the United States can offer Taiwan protection from China's warplanes and invasion fleet.
The nearest aircraft carrier is the USS Nimitz, which had just left the Japanese port of Yokosuka on Tokyo Bay when the missiles landed on Taiwan. Although Beijing has promised to attack anyone who interferes with this "internal security operation," the U.S. president orders the Nimitz and its escorts to the Taiwan Strait. The Nimitz battle group needs at least two days for the carrier to reach the strait, more than 1300 miles southwest. The closest other carrier group, near Pearl Harbor, is six days out.
Until the Nimitz arrives, it's up to Kadena Air Base in Okinawa, 400 miles northeast of Taiwan, to defend the island. By 0515 hours, Air Force pilots are taking off in 40 F-15E fighters to conduct combat air patrols over the island. Half of them are airborne when Kadena comes under attack. First, error messages begin popping up on computer screens. Modern air defense systems share sensor information and targeting data to better coordinate their actions, but this connection is going to become a liability. An army of hackers operating throughout China swarms the base's networks, tying up communications with gibberish and cluttering the digital screens of radar operators with phony and conflicting data.
Next, early-warning satellites detect the infrared bloom of 25 ballistic missiles launched from the Chinese mainland. Five detonate in orbit, shredding American communication and imaging satellites. While not a technical first—both the U.S. and China have knocked down satellites—it's the first outbreak of a hot war in space, and it partially blinds U.S. forces.
The 20 remaining missiles re-enter the atmosphere over Okinawa. Kadena's Patriot batteries fire missiles in response, but they are off-network and in disarray—10 missiles are struck by multiple interceptors, but an equal number slip through the defensive screen and hit ­Kadena. Some of the GPS-guided warheads contain bomb­lets that crater the base's two runways. Others air-burst over the base, devastating barracks, radar arrays and hangars. Kadena is far from destroyed, but until its runways can be repaired, it is out of the fight. The F-15s on the way to Taiwan must bank for Guam, 1300 miles southeast—they have the range to reach the base there, but only Kadena is close enough to stage efficient combat patrols. Also, F-22 stealth fighters based at Hickam Air Force Base, Hawaii, now cannot land on the base's shattered runways and reinforce the F-15s. With Kadena's satellites gone, the Nimitz and its flotilla of eight escorts, including Aegis-guided missile destroyers and a pair of submarines, are steaming toward an enemy possessing one of the world's largest submarine fleets and an arsenal of land-, air- and sea-launched antiship missiles.
About 8 hours after the mass raid on Taiwan, klaxons start blaring aboard the Nimitz and her escorts. There are more missiles in the air, this time headed straight for the carrier group. The Taiwan Strait is still more than 1000 miles away, but the war has come to the Nimitz. Skimming the surface of the Pacific are four supersonic missiles flying faster than their own roar.
Chances are that a war between China and the United States will not happen in 2015, or at any other time. Under normal circumstances, a war for Taiwan would simply be too costly for either side to wage, especially given the chance of nuclear escalation. But circumstances are not always normal.
"I get criticized often for saying this, but I think Beijing is capable of acting irrationally when it comes to Taiwan," says retired Rear Adm. Eric McVadon, who served as a naval attaché in Beijing and is currently senior adviser of Asia-Pacific studies at the Institute for Foreign Policy Analysis in Cambridge, Mass. "They are obsessed with Taiwan. On some given day, it's entirely possible for people to be standing around a table in the Politburo in Beijing, and someone gets the ball rolling. And when it stops, we're at war."
The deciding factor could be anything from domestic unrest in China's increasingly rebellious rural provinces to a spike in aggressive, vocal Taiwanese nationalism. However, like many Pentagon war games, this notional conflict is not concerned with potential political triggers, but instead with evaluating China's raw military capabilities. The scenario is based on analyses by civilian think tanks including RAND Corp., Chinese defense papers and interviews with senior Pentagon officials.
The chance of war may be remote, but the Chinese strategy to deny American access to battlegrounds near China's coasts—and the hardware to pull it off—certainly exists. Since the Gulf War, the Chinese military has shifted from academic analysis of how to defeat U.S. aircraft carriers in the East China and South China seas to buying and building the weapons to make the plan a strategic reality. This is not a Cold War–era buildup, aimed at waging or deterring an apocalyptic last stand. This is a force engineered to win a limited local war—for example, keeping the United States away long enough to win Taiwan.
China's economic boom has allowed its military to rapidly expand its inventory of cruise missiles, aimed at Taiwan, and multistage ballistic missiles with enough range to hit much of Asia. The People's Liberation Army has also bought submarines­—including at least 12 whisper-­quiet diesel–electric models from Russia—and is developing a large fleet of warplanes.
But China's most dangerous new weapon could be an antiship ballistic missile (ASBM), specifically designed to target a moving aircraft carrier. The United States has 11 carriers. To win a future conflict, China would not have to destroy every one of them, just the pair that would be available to respond to a fight off China's coast.
Senior Pentagon leaders are becoming increasingly concerned about the Chinese arsenal. Adm. Robert ­Willard, head of the Navy's Pacific Command, told Congress in March that "the PLA's continued military advancements sustain a trend of shifting the cross-strait military balance in Beijing's favor." In June, in a speech at the Asia Society in Washington, D.C., Adm. Mike Mullen, chairman of the Joint Chiefs of Staff, added that he has "moved from being curious to being genuinely concerned" about the buildup.
The man who would face the Chinese in battle, Adm. Patrick Walsh, the current commander of the U.S. Navy's Pacific Fleet, sees preparation as a way to avoid a future fight. "When we look at these sorts of developments, such as the ASBM, they are technological developments that we respect, but do not necessarily fear," Walsh says. "The key element in any sort of deterrent strategy is to make it clear to those who would use a given piece of technology that we have the means to counter it, and to maintain a technological edge."
Right now the Chinese seem to have taken the lead in this new arms race. When RAND released a report in 2000 describing the potential outcome of a Sino-­American conflict over Taiwan, the United States won the war handily. Nine years later, the nonpartisan think tank revised its analysis, accounting for Beijing's updated air force, its focus on cyber warfare and its ability to use ballistic missiles to take out American satellites. RAND's new conclusion: The United States would ultimately lose an air war, and an overall conflict would be more difficult and costly than many had imagined.
August 9, 2015 – 1230 Hours
The Kilo-class submarines are waiting. Like any patient hunter, that's what they do best. Smaller and slower than their nuclear-powered counterparts, the 230-foot boats are fitted with diesel–electric engines and sound-absorbing tiles that make them virtually invisible to active and passive sonar. They have chosen the spot for an ambush wisely, lurking near rises in the seafloor that clutter sonar returns, and the Nimitz's escorts don't detect the Kilos.
The Chinese subs rise to launch depth and fire two missiles each from their torpedo tubes. The Russian-made weapons burst out of the water and tear directly at the carrier group.
Alarms are wailing on every ship as sailors dash to battle stations, but the Nimitz is the sole target of these Russian-built antiship cruise missiles. They are called SS-N-27B Sizzlers. When the missiles come within 10 nautical miles of the carrier, a rocket-propelled warhead separates from each and boosts into a darting, Mach 3 sprint, skimming along just 30 feet above the surface of the waves.
In the final moments, chaff launchers on the Nimitz release a volley of decoys, while a trio of robotic chain guns aboard the Nimitz—the last line of missile defense—automatically pivot toward the warheads and fire hundreds of 20-mm rounds per second. One Sizzler misses. Two more break apart under fire. The fourth detonates against the Nimitz, tearing a hole in its port side. More missiles arc across the sky as Aegis cruisers shoot antisub munitions into the ocean, tearing apart one Kilo. The other sub eventually will be hunted down by aircraft carrying sonar and torpedoes, but the damage is done.
On the Nimitz, there's no time to mourn the dead. The next attack will come soon. The crew assess the battle damage and begin repairs while the carrier presses on.
August 9, 2015 – 1921 Hours
The USS Nimitz is not just an American symbol. That's why potential foes like China are investing in weapons that could target carriers and nullify U.S. global influence.
On the southeast coast of China, more than 500 miles west of the Nimitz, an over-the-horizon radar array has picked up the carrier's position. Based on coordinates supplied by the now-sunk Kilos, the array seeks the carrier by banking radio waves off the atmosphere to peer beyond the earth's curvature. After the signals indicate the flotilla's rough location, the Chinese deploy a drone to confirm the radar fix. This 12-foot-long unmanned aerial vehicle (UAV) does its job before being blown apart by an antiair missile fired by a destroyer. The Nimitz is swarmed within the hour.
A formation of fighters appears on the carrier's radar screens. Defensive missiles lift off from a picket line of escort vessels, and the Nimitz begins launching its own F/A-18s to meet the incoming aircraft, which appear to be more than a dozen outdated Jian-7s. With no satellite coverage, thanks to the antisat attack, the surprised escorts can only form a defensive ring around the carrier as the J-7s unleash a volley of antiship cruise missiles.
The U.S. escorts fire at all inbound airplanes, not knowing that the Chinese have retrofitted these older warplanes to serve as unmanned decoys. The battle group cannot trust its computer networks, given the hacking attacks on Kadena, so they must pick targets independently. The defense crews double up on some incoming fighters, wasting their defensive missiles. Radar contacts are vanishing as airplanes and incoming air-launched cruise missiles are destroyed, but one missile gets through, ripping another fiery hole in the Nimitz.
By the time F/A-18 pilots radio that no one is parachuting from the downed J-7s, the main Chinese attack force of high-performance, manned J-10 and J-11 warplanes arrives from the east. The carrier group's F/A-18s move to intercept them. But the Chinese fighters aren't here to dogfight—they launch antiship cruise missiles at the carrier and disengage.
The Aegis cruisers fire a slew of defensive missiles; F/A-18s fire antiair missiles. The sky over the Pacific is a lattice of smoke trails, and through the call and response of sonic booms there is another explosion as the Nimitz takes its third cruise missile hit of the day.
There is no lull, no time to regroup—unharmed Missile Defense Agency satellites have detected another volley of ballistic missiles fired from China. These aren't projected to hit Taiwan, Okinawa, or any other land-based target. They are tracking toward the carrier group. These are ASBMs.
The Aegis cruisers respond, launching multistage SM-3 interceptors that rise like a cluster of suns. Once in space, they deploy kill vehicles, self-guided craft designed to ram ballistic missiles. Only one connects. Four ASBMs re-enter the atmosphere and perform a swooping, high-g maneuver that allows them to scan the ocean's surface for their moving target.
So the battle for the Nimitz, and for Taiwan, ends as it began, with missiles. At 2015 hours, two ASBMs dump harmlessly into the sea, victims of technical glitches. The other two dive into the carrier, shattering the superstructure and killing hundreds. The damage doesn't reach the two nuclear reactors, but two gaping holes in the flight deck, and the carnage in the hangars below, render the ship useless. The Nimitz must retreat. If this were an all-out war, the PLA would push one last time to sink the carrier. But China's goal was never to trigger an extended, costly, bloody contest of superpowers. The goal was to deny American access to Taiwan prior to an invasion.
The following morning, Chinese troop transports cross the strait and secure the island without firing a shot. A brutal ground war was never part of the plan. Beijing calculated that without American assistance, Taipei would surrender. It also predicted an endless loop of video footage of the crippled Nimitz returning to port. There is more than one way to win a war.
China's J-10 multirole fighter is comparable to America's F-16 Fighting Falcon.
The U.S. Military shocked the world when it unveiled the sophisticated weaponry used to defeat Iraq's military in 1991. Now potential adversaries have invested in tools similar to those that made the United States military so dominant during the Gulf War. "Since the end of the Cold War, we've been in the position to unleash substantial quantities of precision firepower on our adversaries, while suffering none of that type of attack," says RAND's David Shlapak, one of the authors of the think tank's original 2000 report on a war over Taiwan as well as the followup 2009 report. "That led us to a certain style of warfare—bases that are sanctuaries, lines of communication that are indestructible."
That technological edge led to overconfidence, and Cold War skill sets, such as submarine hunting, atrophied. At the same time, the Russians sold quiet diesel–electric Kilo submarines to countries like Iran and China. When the Navy placed Rear Adm. J.J. Waickwicz in charge of the Fleet Anti-Submarine Warfare Command in 2004, he determined it would take years to re-establish sub-hunting expertise. "There was a lack of training and really good equipment to manage the problem," says Waickwicz, now retired. "We have to be willing to put the funding into synthetic and simulation training."
When it comes to missiles, China may be surpassing the United States. Earlier this year, the Pentagon said China has "the most active land-based ballistic and cruise missile program in the world." And no one else has developed an ASBM. Despite billions of dollars in research and controlled tests, the results of a clash between sophisticated missiles and modern defense interceptors are unknown. If missile defense tools do not perform as advertised, carriers could be pushed so far from a fight that they'd become irrelevant, nullifying America's principal tool of power projection.
What can be done? Most war games end with a "hot wash," a kind of debriefing, where participants discuss what went right and what went completely wrong. They discuss what they would do differently if they could roll back the clock. And sometimes, they do just that—rewind and run through the fight all over again.
August 9, 2015 – 1215 Hours
The battle to defend the Nimitz no longer begins with missiles, but with robots. Hours before the carrier group reaches those lurking diesel–electric Kilos, the carrier's escort ships deploy a handful of unmanned underwater vehicles (UUVs) to patrol between Taiwan and Okinawa.
These torpedo-size drones use continuous active sonar (CAS) arrays, which release a steady stream of ­energy, the sonar equivalent of a spotlight. "CAS will change the calculus from the sub being the hunter, to being the hunted," says Waickwicz, who now works for Virginia-based Alion Science and Technology, which is testing its CAS technology on a surface vessel and next year plans to begin testing the sonar on UUVs.
The robots protecting the carrier group aren't armed, but the nuclear-powered Virginia-class sub monitoring their progress certainly is. The Chinese subs lying in ambush must scatter before firing or be sunk.
There are ways to make air ­defenses more resilient as well. This time ­Kadena is better prepared for hacker attacks, thanks to sophisticated missile defense batteries like the Medium Extended Air Defense System. Instead of relying on a single computer network to coordinate antiair launches, each MEADS can operate autonomously and cover 360 degrees of sky.
With the Air Force base functional, F-15s (and, later, F-22s flying in from Hawaii) can guard the Nimitz, engage the incoming decoys and preserve the group's supply of antiair missiles.
The Chinese fighters launch their missiles, but only two reach the ­Nimitz. Pilots and sailors are killed and wounded, but the flight deck is intact, and the carrier's mission to protect Taiwan can continue.
There's one more threat to counter, though. The ASBMs take off from five different locations in southeastern China. One of them is spotted by an American stealth UAV, one of a handful operating high-endurance missions out of Kadena. In 2009 the U.S. Air Force confirmed the use of the first radar-deflecting drone—the RQ-170 Sentinel—on surveillance missions over Afghanistan.
By 2015 the Air Force is flying heirs to the Sentinel that are armed with experimental Network-Centric Airborne Defense Element missile interceptors. Fired from standard air-to-air launchers, these missiles can strike ballistic missiles before they leave the atmosphere. When tensions between China and Taiwan began to rise, the Air Force quietly rushed the experimental weapons from the Nevada Test and Training Range to Kadena.
The high-endurance UAVs can loiter, unseen, waiting for a ballistic missile launch. When their sensors detect the rocket's plume, two of the UAVs fire at the rising missiles, and one scores a hit; the missile disintegrates into a ball of burning fuel and debris. That's one fewer carrier-­hunting missile streaking at the Nimitz.
Another is knocked out in space by SM-3 interceptors. Now three are entering the ASBM's signature death dive. The Aegis ships shoot again, but during this replay they are using a new model, the SM-2 Block IV. Like most terminal-phase systems, it is a defensive Hail Mary. Two ASBMs miss, but a third is clipped by an SM-2 and dumps into the sea.
The hot wash ends with the carrier safe, its presence thwarting the invasion and tipping the scales toward Taiwan during cease-fire negotiations. Preparedness is the cornerstone of deterrence, and some analysts say that the Pentagon must match ­Chinese advances to prevent conflict. "Part of what keeps the probability of war so small is that the U.S. and Taiwan have taken steps to make sure it would be painful for China," RAND's Shlapak says. As it adapts to China's strengths, the Pentagon is confronted with an unfamiliar position. The battle for Taiwan—even if no shots are ever fired—has already begun.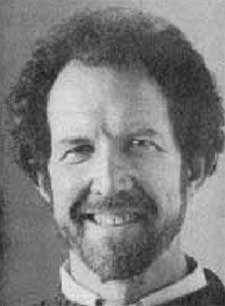 Aaron S. Zelman Executive Director of JPFO
Arron worked tirelessly for Jews For The Preservation Of Firearms.
Erin, WI –(Ammoland.com)- Zelman was THE voice of Jews for the Preservation of Firearms Ownership, and was a frequent contributor to AmmoLand Shooting Sports News.
He had written many fine and persuasive articles in support of our 2nd Amendment rights, including a seminal article that exposed the 1968 Gun Control Act's direct connection to Nazi gun control law and by exposing the stupidity of Gun Free Zones.
Aaron had a take no prisoners way of thinking and challenged everyone from the NRA, to Washington bureaucrats to Ted Nugent in the name of the second amendment.
From his Obituary:
Zelman, Aaron S. December 21, 2010, age 64 years, of Erin, WI. Beloved husband of Nancy Zelman (nee Soderlund). Dear father of Erik and Jeremy Zelman.
Further survived by other relatives and friends.
Funeral services were at 11:00 AM Friday, December 24, 2010 at Beth El Ner Tamid Synagogue, 2909 W. Mequon Rd., Mequon. Memorials to JPFO, P.O. Box 270143, Hartford, WI 53027 or Beth El Ner Tamid Synagogue are appreciated.
Aaron S. Zelman Executive Director of JPFO
Aaron S. Zelman Executive Director of JPFO
Arron worked tirelessly for Jews For The Preservation Of Firearms. The JPFO's mission is to destroy "gun control" and to encourage Americans to understand and defend all of the Bill of Rights for everyone.
Those are the twin goals of Wisconsin-based Jews for the Preservation of Firearms Ownership (JPFO). Founded by Jews and initially aimed at educating the Jewish community about the historical evils that Jews have suffered when they have been disarmed, JPFO has always welcomed persons of all religious beliefs who share a common goal of opposing and reversing victim disarmament policies while advancing liberty for all.
JPFO is a non-profit tax-exempt educational civil rights organization, not a lobby. JPFO's products and programs reach out to as many segments of the American people as possible, using bold tactics without compromise on fundamental principles. Visit www.JPFO.org
Aaron's passing means a great void has been created in the leadership to protect our god given second amendment rights.
Shalom good friend.
Fredy Riehl
Editor – AmmoLand Shooting Sports News
http://www.ammoland.com/2010/12/29/aaron-s-zelman-executive-director-of-jpfo-passes/

RIP to a great fighter who knew the score and what needed to be done.
During a December 10, 2010 appearance on Roe & Roeper's Miracle on Indianapolis Blvd. Holiday Extravaganza broadcast, live from The Venue inside the Horseshoe Casino, which benefitted the USO, GEICO's R. Lee Ermey appearing on behalf of Toys 4 Tots took an opportunity to unload on President Obama, claiming his administration was destroying the country so that it could impose socialism.
Expect him to be fired from Geico now… There is also a big debate if this was the time or place to call Obama a traitor and socialist? Hmmm…. In these times we must make the most of our opportunities. Though we are generally pro peace here at deadlinelive.info – This is too funny not to post – Enjoy
Deadline Live - December 29 2010
[ 13.74 MB ]
Play Now
|
Play in Popup
|
Download
(571)
News and commentary this 29th day of December 2010 from 'Our Narrator and Radio Gun', Jack Blood.
F. William Engdahl is the author of Gods of Money: Wall Street and the Death of the American Century, and Full Spectrum Dominance: Totalitarian Democracy in the New World Order…

F. William Engdahl
VoltaireNet.org


The story on the surface makes for a script for a new Oliver Stone Hollywood thriller.  However, a closer look at the details of what has so far been carefully leaked by the most ultra-establishment of international media such as the New York Times reveals a clear agenda. That agenda coincidentally serves to buttress the agenda of US geopolitics around the world from Iran to North Korea. The Wikileaks is a big and dangerous US intelligence Con Job which will likely be used to police the Internet.
It is almost too perfectly scripted to be true. A discontented 22-year old US Army soldier on duty in Baghdad, Bradley Manning, a low-grade US Army intelligence analyst, described as a loner, a gay in the military, a disgruntled "computer geek," sifts through classified information at Forward Operating Base Hammer. He decides to secretly download US State Department email communications from the entire world over a period of eight months for hours a day, onto his blank CDs while pretending to be listening to Lady Gaga. In addition to diplomatic cables, Manning is believed to have provided WikiLeaks with helicopter gun camera video of an errant US attack in Baghdad on unarmed journalists, and with war logs from Iraq and Afghanistan.
Manning then is supposed to have tracked down a notorious former US computer hacker to get his 250,000 pages of classified US State Department cables out in the Internet for the whole world to see. He allegedly told the US hacker that the documents he had contained "incredible, awful things that belonged in the public domain and not on some server stored in a dark room in Washington, DC." The hacker turned him in to US authorities, so the story goes. Manning is now incommunicado since months in US military confinement so we cannot ask him, conveniently. The Pentagon routinely hires the best hackers to design their security systems.
Then the plot thickens. The 250,000 pages end up at the desk of Julian Assange, the 39-year-old Australian founder of a supposedly anti-establishment website with the cute name Wikileaks.  Assange decides to selectively choose several of the world's most ultra-establishment news media to exclusively handle the leaking job for him as he seems to be on the run from Interpol — not for leaking classified information, but for allegedly having consensual sex with two Swedish women who later decided it was rape.

He selects as exclusive newspapers to decide what is to be leaked the New York Times, which did such service in promoting faked propaganda against Saddam that led to the Iraqi war; the London Guardian, and Der Spiegel. Assange claims he had no time to sift through so many pages so handed them to the trusted editors of the establishment media for them to decide what should be released. Very "anti-establishment" that.

The New York Times even assigned one of its top people, David E. Sanger, to control the release of the Wikileaks material. Sanger is no establishment outsider. He sits as a member of the elite Council on Foreign Relations as well as the Aspen Institute Strategy Group together with the likes of Condi Rice, former Defense Secretary William Perry, former CIA head John Deutch, former State Department Deputy Secretary and now World Bank head Robert Zoellick among others.
Indeed a strange choice of media for a person who claims to be anti-establishment. But then Assange also says he believes the US Government version of 9/11 and calls the Bilderberg Group a normal meeting of people, a very establishment view.

Not so secret cables…
The latest sensational Wikileaks documents allegedly from the US State Department embassies around the world to Washington are definitely not as Hillary Clinton claimed "an attack on America's foreign policy interests that have endangered innocent people." And they do not amount to what the Italian foreign minister, called the "September 11 of world diplomacy." The British government calls them a threat to national security and an aide to Canada's Prime Minister calls on the CIA to assassinate Assange, as does kooky would-be US Presidential hopeful Sarah Palin.
Most important, the 250,000 cables are not "top secret" as we might have thought. Between two and three million US Government employees are cleared to see this level of "secret" document, and some 500,000 people around the world have access to the Secret Internet Protocol Router Network (SIPRnet) where the cables were stored. SIPRnet is not recommended for distribution of top-secret information. Only 6% or 15,000 pages of the documents have been classified as even secret, a level below top-secret. Another 40% were the lowest level, "confidential", while the rest were unclassified. In brief, it was not all that secret. [2 <http://www.voltairenet.org/article167733.html#nb2> ]
Most of the revelations so far have been unspectacular. In Germany the revelations led to the removal of a prominent young FDP politician close to Guido Westerwelle who apparently liked to talk too much to his counterpart at the US Embassy. The revelations about Russian politics, that a US Embassy official refers to Putin and Medvedev as "Batman and Robin," tells more about the cultural level of current US State Department personnel than it does about internal Russian politics.
But for anyone who has studied the craft of intelligence and of disinformation, a clear pattern emerges in the Wikileaks drama. The focus is put on select US geopolitical targets, appearing as Hillary Clinton put it "to justify US sanctions against Iran." They claim North Korea with China's granting of free passage to Korean ships despite US State Department pleas, send dangerous missiles to Iran. Saudi Arabia's ailing King Abdullah reportedly called Iran's President a Hitler.

Excuse to police the Internet?
What is emerging from all the sound and Wikileaks fury in Washington is that the entire scandal is serving to advance a long-standing Obama and Bush agenda of policing the until-now free Internet. Already the US Government has shut the Wikileaks server in the United States though no identifiable US law has been broken. What is emerging from all the sound and Wikileaks fury in Washington is that the entire scandal is serving to advance a long-standing Obama and Bush agenda of policing the until-now free Internet. Already the US Government has shut the Wikileaks server in the United States though no identifiable US law has been broken.
The process of policing the Web was well underway before the current leaks scandal. In 2009 Democratic Senator Jay Rockefeller and Republican Olympia Snowe introduced the Cybersecurity Act of 2009 (S.773). It would give the President unlimited power to disconnect private-sector computers from the internet. The bill "would allow the president to 'declare a cyber-security emergency' relating to 'non-governmental' computer networks and do what's necessary to respond to the threat." We can expect that now this controversial piece of legislation will get top priority when a new Republican House and the Senate convene in January.

The US Department of Homeland Security, an agency created in the political hysteria following 9/11 2001 that has been compared to the Gestapo, has already begun policing the Internet. They are quietly seizing and shutting down internet websites (web domains) without due process or a proper trial. DHS simply seizes web domains that it wants to and posts an ominous "Department of Justice" logo on the web site. See an example at http://torrent-finder.com. Over 75 websites were seized and shut in a recent week. Right now, their focus is websites that they claim "violate copyrights," yet the torrent-finder.com website that was seized by DHS contained no copyrighted content whatsoever. It was merely a search engine website that linked to destinations where people could access copyrighted content. Step by careful step freedom of speech can be taken away. Then what?
Related articles:

Wikileaks pushes open doors, Voltaire Network, 24 October 2010;

– « Robert Gates: the WikiLeaks leaks are inconsequential », Voltaire Network, 19 October 2010.

« Something Stinks About Wikileaks Release of "Secret" Documents », by F. William Engdahl, Voltaire Network, 20 August 2010.

« Voltaire Network Communiqué – Wikileaks: a political diversion », Voltaire Network, 28 July 2010.