Just scanning for the "Internet Kill Switch' Bill (this has already happened to me a few times – so bill or no bill… we are still getting hit. Then I found this (better late than never):
On June 9, 2011, President Obama issued a sweeping executive order for a White House Rural Council that purports to exert broad municpal powers over the food, fiber, and energy production of Rural American. Where's the Line, America to how much power the president can amass by executive order?
Bestselling author Tom Woods responds to Salon attack on Ron Paul ("Ron Paul's Phony Populism"). http://www.tomwoods.com http://www.facebook.com/ThomasEWoods
The author has written us and said that he will be donating proceeds from the book to "Occupy Seattle" (my hometown) – Please check it out. ~ Jack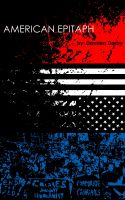 American Epitaph
More info and details on how to download the book HERE
Ebook By Damien Darby
Rating: Not yet rated.
Published: Oct. 05, 2011
Category: Fiction » Literature » Visionary & metaphysical
Words: 78108 (approximate)
Language: English
Ebook Short Description
The systemic revolt has come. The US faces a contemporary version of the American Revolution while the rest of the technological world, in fact modernity itself, is collapsing with it. Set in Phoenix AZ join Mark as he tries to flee the city with his daughter before it is shut down by authoritarian forces. The percentage of this book that is fictional lessens by the day, come decide for yourself
Extended Description
In the not too distant future a revolution is going to take hold of the modern world around you. Embers of discontent are already starting fires all over the landscapes of current long standing empires, in particular that of the United States of America. It is going to be unlike anything you have ever seen on television or in movies, or read about on the net or in newspapers. Try though they will, not a single soul will be able to fully anticipate the ferocious speed at which this phenomenon spreads and intensifies. Literally everything about your life and the country you are experiencing now is going to drastically blur itself into transparency.
You are living in a time of greatness, one that shall manifest the next grand leap in human social evolution. You are a fortunate person who will witness a massive transition, a shift from one age to another. Do you feel it coming now, as you walk down the street, or as you listen to the evening news? Haven't you sensed that something incredi… (Read more)
Tags
government, revolution, economic collapse, visionary, revolt, prophetic, occupy wall street, collapse of modernity
ROFL… How did this guy ever beat Debra Medina in TX? Ohhhh thats right.
Via Raw Story
Texas Gov. Rick Perry (R) wants to be president, but he just can't remember when the election is or how old you have to be to vote.
At a campaign stop at St. Anselm College Institute of Politics Tuesday, Perry didn't seem to know that Americans become eligible to vote at the age of 18, and that the 2012 presidential election will be held on Nov. 6, 2012.
"Those who are going to be over 21 on November 12th, I ask for your support," the candidate told students. "Those of you that won't be, just work hard. Because you're… counting on us."
Following the event, Perry spokesman Mark Miner dismissed the error, saying "the governor misspoke."
But some are sure to see the slip as part of a pattern.
At a Republican presidential debate in early November, the Texas governor could not recall which three agencies of government he wanted to eliminate.
"The third agency of government — I would do away with Education, the, um, Commerce and let's see…," Perry said, glancing down at the podium. "I can't. The third one, I can't. Sorry. Oops."
Watch this video from The Associated Press, broadcast Nov. 29, 2011.
For FOX and Friends, it aint about the money… Its about Printing the "Money"….

The second Swiss America commercial, seen below, evokes imagery from the classic movie"The Wizard of Oz" to portray Bernanke and Obama as "financial wizards" hiding as "the men behind the door" in an inflationary scheme to solve economic problems by printing money.
Way to go! More proof that Amerrrrrrricans are brain washed by their TVs. Shoot this out viral!