| 16 March 2015 | The Independent Police Complaints Commission has launched an investigation into allegations of police corruption in London relating to child sex offences dating back to the 1970s, including that officers colluded in the coverup of a high-level paedophile ring. The allegations, referred by the Metropolitan Police Service (MPS), include suppressing evidence, hindering or halting investigations and covering up offences because of the involvement of MPs and police officers. "These allegations are of historic, high-level corruption of the most serious nature," said Sarah Green, the IPCC deputy chair.
IPCC launches inquiry into 'high-level corruption of the most serious nature' including suppression of evidence and halting of investigations involving MPs
Read more HERE
If its all a "HOAX" … why take a chance of legal discovery by suing?
Families of nine Sandy Hook victims sue estate of Adam Lanza's mother | 16 March 2015 | The families of nine people killed in the Newtown elementary school shooting have filed lawsuits against the estate of the [alleged] gunman's mother. The lawsuits allege that Nancy Lanza incorrectly secured her legally owned Bushmaster AR-15 rifle, which her troubled adult son, Adam Lanza, [allegedly] used to kill 20 children and six educators at Sandy Hook Elementary School in December 2012, the Connecticut Post reported Friday. The lawsuits seek to collect on Nancy Lanza's homeowner's insurance, the Connecticut Post reported.
Ex-Mossad chief Dagan: I would have resigned if Netanyahu ordered Iran strike | 15 March 2015 | Former Mossad Chief Meir Dagan said Saturday night that he would have resigned if Prime Minister Benjamin Netanyahu had decided to attack Iran's nuclear facilities. In his interview with Channel 10, Dagan said, "it was his fully within his authority to make such a decision, but I decided that I would resign at that moment." In the interview, Dagan also showed the letter in which he requested to leave his post – responding to claims made by Netanyahu's associates that his criticism of the premier was due to personal reasons, after Netanyahu decided not to renew his tenure.
Government Purposely Infecting People With Ebola to Get Money, Say Liberians –Reporter asked whether signing Ebola vaccine consent form was tantamount to a 'death warrant' for volunteers. [It is.] | 16 Mar 2015 |
Tribal chiefs and community leaders in Marampa, Sierra Leone, learned about an Ebola vaccine study at a meeting last month. Credit Bryan Denton for The New York Times
MONROVIA, Liberia — West Africa's Ebola epidemic may be waning, but another outbreak in the future is a near certainty, health officials say.
Now, the United States is helping to lead a large study of two vaccines against Ebola. But as researchers try to compress a clinical process that can take a decade into a fraction of the time, they are confronting the same volatile mix of skepticism, fear, false rumor and understandable mistrust that helped spread Ebola in the first place.
"When we look at Ebola, it came from America," said Sylvester George, a pastor's assistant, expressing doubts about the clinical trials at an information session. "It's a man-made virus. So why didn't they do this trial in America, but they decide to come to Liberia?"
Trials of Ebola drugs and vaccines are underway or planned in Liberia, Guinea and Sierra Leone, the three countries most affected by an epidemic that has claimed about 10,000 lives. But the study in Liberia of the two vaccines is the most ambitious, with American researchers from the National Institutes of Health and their Liberian counterparts hoping to enlist more than 27,000 participants under an agreement between their governments.
The trial's scale alone has posed tough ethical and practical questions. American and Liberian officials have debated how to attract so many volunteers, how much to pay them and how to mobilize the public to extinguish crippling rumors before they take root, like the one asserting that Ebola vaccines were being slipped into children's immunizations.
And there is an added layer of mistrust directed at one of the most important partners in the trial: the Liberian government.
After a government minister called on Liberians to "step up" and volunteer to test a new Ebola vaccine, angry callers on talk radio asked why no high-ranking government official had gotten a shot in the arm.
A local radio reporter asked whether signing a consent form was tantamount to a "death warrant" for volunteers. A daily newspaper said simply, "Liberians are not animals." Scientists have been left scrambling to win over the trust of the Liberian people on the ground.
"This concept of social mobilization, I had not heard that term before," said Dr. Clifford Lane, who is leading the trial for the National Institute of Allergy and Infectious Diseases, the American government research agency. "But I came to realize it is one of the most critical things for success in this country."
Last August, even as Monrovia was rapidly becoming the center of the outbreak, many Liberians denied Ebola's existence. Distrustful of a government widely perceived as corrupt, they believed that the authorities were exaggerating the gravity of the disease to get money from international donors. This made it harder to convince people to take lifesaving precautions like isolating sick relatives.
The distrust only deepened after the government deployed troops to enforce a blanket quarantine on a neighborhood in the capital, Monrovia, leading to deadly riots over a tactic that President Ellen Johnson Sirleaf later called a mistake.
But as deaths spread throughout the capital, volunteer groups emerged, led by community leaders who educated fellow residents about Ebola and imposed measures on their own to curtail its spread. Their efforts contributed to the sudden drop in Ebola cases in mid-October, weeks before the enormous increase in international assistance expanded treatment options.
"There were some false starts, but we built on the lessons from the false starts," Dr. Stephen Kennedy, the lead Liberian investigator in the vaccine trial, said of last year's efforts to combat the epidemic. "The lesson was that using formal and informal community structures had an impact on the epidemic in Liberia. So for this trial, we are building on that."
To try to allay suspicions, Dr. Kennedy and another Liberian doctor invited the local news media to watch them get vaccinated. But the event did not appear to change the opinion of many Liberians, who continued to assert that their government was infecting citizens with Ebola to squeeze money out of donors.
The vaccine trials began taking shape after the Liberian government, at the height of the epidemic last year, asked the United States to conduct clinical research in Liberia on potential vaccines and drugs. Two vaccines, one manufactured by Merck and another by GlaxoSmithKline, were chosen after initial studies showed they were generally safe and produced an immune response against Ebola in human volunteers in the United States and other countries.
The West African trials are the first time vaccines are being tested in the context of an outbreak, though the waning caseload may make it more difficult to answer the ultimate question — whether they really protect people from contracting Ebola.
In the Liberian trial, expected to last about a year, participants will be given one of the two vaccines, or a placebo, at 10 locations in and around Monrovia.
On Tuesday, researchers finished vaccinating an initial batch of 600 volunteers at Redemption Hospital, which was used as an Ebola holding center a few months ago. Officials said they had made sure that participants fully understood the consent forms — a critical issue in places with high illiteracy and low education levels, as in Liberia. Explanations of risks and potentially unfamiliar concepts, like placebos and randomized trials, are given in Liberian English, or, if need be, in one of the 16 local languages.
For 10 visits over the course of almost a year, the first 600 participants will each be handed $300: $40 on the first visit, less on subsequent visits, and $150 at the end. The money is supposed to compensate participants for transportation costs and lost wages.
"The ethics of it is compensation for inconvenience," said Dr. Lane, the lead American researcher. "You don't pay people to be part of medical research."
Some of the American researchers have argued that the $300 compensation — the equivalent of $30 for each visit to the hospital — is too high, especially in a city where many people earn less than $5 a day. One Liberian newspaper announced the first hospital visit's compensation in huge print on its front page: "US$40."
But Dr. Kennedy, the lead Liberian researcher, argued that compensation must be calculated by looking at the cost of living and the multiple jobs many Liberians hold to make ends meet.
"Businesses abuse labor because people don't have a choice," he said.
"They wanted to show by example to the population that they were willing to step forward and take the vaccine," said Dr. Marie-Paule Kieny, an assistant director general at the World Health Organization who also volunteered for the study.
Vaccine experts have made presentations to Parliament and at gatherings of local chiefs. The phrase "Ebola prevention vaccine" is used rather than "Ebola vaccine," to help avoid the impression that the vaccine might cause Ebola. And the study's original acronym, Sleves, was discarded over concerns that it might remind residents of an ominous chapter in the country's history: the civil war, when long or short "sleeves" often referred to hacking off a victim's hands or arms.
Intended to enroll 6,000 to 8,000 volunteers, Sierra Leone's study will focus on health professionals, disease surveillance officers, ambulance teams and other front-line staff members at risk of contracting Ebola. It will not include placebos and is awaiting final approval from the country's pharmacy board.
Abbas Koroma, an environmental health officer in Sierra Leone, said that some controversy over the vaccines was to be expected in a democracy, but that the trial would be historic.
"I will tell my grandchildren we pioneered this," he said.
For Liberia's trials, Joseph Boye Cooper, a Liberian working for the effort, has gone out to neighborhoods, answering questions, allaying fears and recruiting volunteers. Mr. Cooper, who was a leader in a large volunteer Ebola watchdog group last year, uses the word "study" instead of "trial," which he said invariably caused listeners to ask defensively, "Why do you want to try this vaccine on me?"
Before visiting neighborhoods, Mr. Cooper is careful to park the team's sport utility vehicle several blocks away and take a motorcycle taxi to his destination. Arriving in a big car would merely fuel popular suspicions about government waste and corruption, he said.
"They'll say I'm eating Ebola money and I must share some with them," he said.
After one meeting inside a church, about half of the 24 listeners gave Mr. Cooper their names and cellphone numbers. The next morning, at 7 a.m., Mr. Cooper stood along a main road, waiting for the volunteers. With nobody after 20 minutes, he took out his cellphone.
"You just getting up, oh?" he said to one person, adding, with feeling: "I know. So how long will it take for you to get ready?" Eventually, about a dozen showed up, including people from the day before.
Samuel Weah, who had been convinced after listening to Mr. Cooper, said he had unsuccessfully tried to get family and friends to join him.
"They said they want more Ebola patients because government is using them to make money," he said. "The more dead and infections, the more money."
"But," he added, "some said I should go and take the lead first. They said if nothing happens to me, they might come next."
The US State Department has been sued over its concealment of around 700 transcripts of former Secretary of State Henry Kissinger's phone conversations in the 1970s. The suit stems from an outstanding Freedom of Information request filed in 2001.
The National Security Archive filed suit on Wednesday, calling for the prompt declassification and processing of the 700 or so remaining telephone conversation (telcon) transcripts of Kissinger's official State Dept. business from 1973 to 1977, detailing foreign relations when he was the top diplomat for Presidents Richard Nixon and Gerald Ford.
"Notwithstanding the fact that plaintiff submitted its initial FOIA request for the Kissinger telcons more than thirteen years ago, to date, defendant State has not fully responded to plaintiff's FOIA requests and appeals, in which well over 600 Kissinger telephone conversation transcripts are at issue," according to the complaint, filed in US District Court in Washington.
The era of American foreign policy in question included the CIA-fueled coup in Chile that brought Augusto Pinochet to power, the US blessing of Indonesian president Suharto's bloody invasion of East Timor, and the waning years of America's vast war in Indochina, not to mention domestic events such as the fallout from the Watergate scandal and President Nixon's subsequent resignation. Nixon was granted a presidential pardon by his predecessor, Ford, one month after stepping down.
The Kissinger-records flap comes amid a new controversy surrounding another former secretary of State, Hillary Clinton, President Barack Obama's original top diplomat who, according to reports, ran electronic correspondence through a personal email account administered from her family home while she served in the State Dept.
"There's a long track record of secretaries of state having real problems keeping records available for posterity," Tom Blanton, executive director of the National Security Archive, told Politico.
With its 2001 legal complaint based on the Federal Records Act, the National Security Archive, an organization that collects declassified government records, successfully compelled the State Dept. to advise Kissinger to release telcons and other records he had claimed as his own, removing them from his offices upon leaving his post as secretary of state. He had subsequently deposited them at the Library of Congress, seeking to shield them from disclosure.
READ MORE: Kissinger warns of West's 'fatal mistake' that may lead to new Cold War
Upon Kissinger's relent, the Archive then published 15,502 of those conversations in the Digital National Security Archive series.
Yet, beginning in 2007, the State Dept. withheld the 700 or so remaining telcons, stating they were "pre-decisional" or exempt from disclosure based on executive privilege, claims that by law cannot hold up after 40 years. Those exceptions were challenged by the Archive in an appeal filed in July 2007.
"The Archive's formal appeal of the withholding, along with repeated queries by the Archive to State and the White House Counsel's Office about the status of the telcons, have been met only with years of delay, thus making the lawsuit necessary," the organization said Wednesday.
Republican Sen. Rand Paul of Kentucky, and likely 2016 presidential candidate, joined Democratic Sens. Cory Booker and Kirsten Gillibrand to end the federal ban on medical marijuana, now legalized in 23 states.
The three senators issued a statement saying the bill would "allow patients, doctors and businesses in states that have already passed medical-marijuana laws to participate in those programs without fear of federal prosecution," Time reported.
Mr. Paul has spoken out about marijuana users in the past saying they should not be placed in jail, Reuters said.
He also said former Florida Gov. Jeb Bush, and a likely opponent for the 2016 Republican nomination, showed hypocrisy for his opposition to medical marijuana in Florida, yet admitted to using pot in college.
Mr. Bush, Sen. Marco Rubio, Gov. Rick Perry and Sen. Ted Cruz, all mentioned as possible 2016 presidential hopefuls, have said they believe states have the right to make their own marijuana laws.
Roughly 46 percent of Americans support legalizing marijuana, although most Republicans oppose legalization, a Reuters/Ipsos poll said.
More here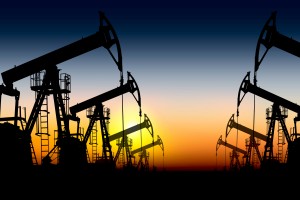 March 9, 2015 by Douglas Lucas
Will Mexico's Oil Give the U.S. Another Excuse for Covert Intervention?
The drug war brought U.S. commandos into Mexico, but the opening of the country's once publicly-owned energy resources to foreign investors may provide justification for the secretive American presence there to escalate—especially if the cartels are successfully painted as "narcoterrorists."
Energy resources can never be ignored in geopolitics. And an often forgotten fact is that Mexico is its northern neighbor's third-largest source of foreign oil—enticingly located right next door.
Mexican petroleum and gas are about to hit the big time, with estimates that as much as $50 billion in new investments could flow into the country by 2018. The bidding began last year, and financiers are looking past today's sharp drop in oil and gas prices at a lucrative future.
Naturally, outsiders who come drilling will expect a stable environment for profit. Companies do not want blocked shipments, bombed transit routes, kidnapped executives, or other interference from the cartels.
They want certainty, and military action is one way to provide it. Already, the Mexican Army is escorting contractors from Weatherford International, an oilfield services firm founded in Texas. And there is every reason to wonder if Pentagon or U.S. security contractors are assisting in such protection missions. Even members of the U.S. Marshals Service have taken part in operations dressed as Mexican Marines.
Set aside the oilfields, and there is still a lot of money on the line. Mexico is the United States' third largest trading partner, with half a trillion dollars crossing the border in 2013. Since 2000, U.S. foreign direct investment into the southern country stands at about a third of a trillion dollars.
The official line from the Pentagon is that there is no unusual activity caused by anything. Northern Command, covering the period from 9/11 onward, told WhoWhatWhy, "We do not have a permanent military presence in Mexico, other than those assigned to the U.S. Embassy" and "all other U.S. service men and women only go to Mexico for short duration exchanges on temporary duty."
"But They Are There"
A private memo WikiLeaks obtained from the intelligence firm Stratfor—analyzed for the first time by WhoWhatWhy in an ongoing investigative partnership—states that United States special forces were conducting joint operations with Mexican special forces in 2011.
The internal document sources this information to someone the firm code-named "US714": Texas Ranger Captain Aaron Grigsby, then head of the Border Security Operations Center in Austin. It is staffed by intelligence contractors from Abrams Learning & Information Systems, founded by Gen. John Abrams. Grigsby oversaw nearly 300 analysts and their surveillance programs. The job put him in a good position to see what commandos were actually doing in Mexico. [Email-ID 5359940, Feb. 17, 2011]
Here's what Grigsby told Stratfor. (Note that the document begins with the firm's standard header information for "insights" and includes the judgment that the source is highly reliable and the information highly credible (Email-ID 1547931)):
Email-ID 1547931: "But They Are There"Date: June 15, 2011
From: Korena Zucha
To: Secure List of Senior Analysts
Subject: INSIGHT-MEXICO-US special forces in Mexico-US714Source Code: US714
ATTRIBUTION: STRATFOR Security Source
SOURCE DESCRIPTION: US Law enforcement Officer with direct oversight of
border investigations
SOURCE RELIABILITY: A
ITEM CREDIBILITY: 2
SOURCE HANDLER: Fred [Burton] U.S. special operations forces are currently in Mexico. Small scale joint ops with Mexico's, but they are there.
Grigsby did not explain why the commandos were engaging in joint operations with Mexican special operators.
National security policy for energy resources is built across decades, regardless of the dates laws are passed. So it is not unusual that the Stratfor memo was sent two-and-a-half years before December 2013, the month Mexican President Enrique Peña Nieto signed into law constitutional amendments authorizing foreign and private investment into oil and gas fields for the first time in 75 years.
Mexican "energy reform" has been on the U.S. radar for at least a decade. According to a 2006 classified diplomatic cable published by WikiLeaks, Tony Garza, then the ambassador to Mexico, raised the issue at a private dinner with then-President-elect Felipe Calderón. Garza told him: "To draw the investment and energy needed to jump-start Mexico's economy, foreigners and Mexicans alike [have] to be reassured that the rule of law [will] prevail."
Calderón launched a military war against the cartels as soon as he took office and only a month later indicated to potential investors that the certainty of law would come. He told the Financial Times that the "underlying strategy" of the operations was "to emphasize not just the issue of security but also that of the rule of law" and that taking on the cartels would provide "an indispensable element for broadening confidence in Mexico and generating much greater investment."
Dollars and Doom?
The energy resources in Mexico are certainly sizable enough to appeal to big business. U.S. Geological Survey figures from 2012 show the country has about 65 billion barrels of unexploited oil, 118 trillion cubic feet of unexploited natural gas, and about 7,200 million barrels of unexploited liquid natural gas. According to a conservative WhoWhatWhy calculation (some estimates place the figures even higher) based on 2012 prices, this translates into $6.6 trillion of oil and gas.
Note that these lowball amounts already add up to nearly half the 2012 market value of unexploited petroleum and gas in Iraq—a country the U.S. recently resumed bombing, galvanized by the need to protect oilfields from the terrorist Islamic State militants.
Mexico suffers a similar problem in the scope of violence carried out by the drug cartels. On top of the physical danger the narcos pose, they are believed responsible for thefts of pipeline fuel worth $790 million in 2014 alone.
Yet without terrorism as a rallying cry, U.S. "management" of Mexico has to be framed in terms of the drug war—which itself has increasingly become subordinated to counterterrorism—unless, perhaps, U.S. policymakers are able to portray the cartels as "narcoterrorists,"  effectively fusing the War on Drugs with the War on Terror.
The term "narcoterrorism" was launched in the United States largely by Rachel Ehrenfeld, who sits on the Committee on the Present Danger, a hawkish organization that advocates for amping up military budgets. In the 1980s, she portrayed the infamous Colombian cartels as Marxist-Leninist elements of a Soviet-directed global conspiracy. Political scholars found the claim far-fetched, but had it gained more traction, it could have been used as a justification to increase support for Cold War-based U.S. intervention in Central and South America.
After the Soviet Union collapsed and the post-9/11 era began, Ehrenfeld started claiming Mexican drug cartels were tied to terrorists and provided them easy access to the United States. Althouh there is little to no proof of this, the idea itself could build a firmer basis for military action in Mexico.
Indeed, for decades and especially after 9/11, the Drug Enforcement Administration, various members of Congress, the Pentagon, state intelligence centers, police organizations along the border, the media, and others have, with some success, tried to raise the profile of the "narcoterrorism nexus." That's the notion that drug traffickers and terrorists are inextricably linked together.
The obvious objection is that one-size-fits-all efforts against the two groups cannot work because they differ wildly. Terrorists are motivated by ideology and try to scare opponents they cannot otherwise defeat into taking self-destructive actions. Narcos are lethal black market businessmen who have one concern: profit. That's why, with some exceptions, the "narcoterrorism" concept has never truly lifted off—yet.
But with resource corporations now moving into Mexico, preparing to profit hugely from forthcoming production-sharing agreements, the country may see more U.S. commandos stalking its cartels.
Obama finds new ways to disgrace the office he holds. He gives rogue state governance new meaning.
TeleSUR reported Obama committed "aggression" against Venezuelan sovereign independence. Its model democracy is the hemisphere's best.
It shames America's sham system. Elections when held are farcical – with no legitimacy whatever.
Duopoly power rules. It's totally beholden to monied interests – Wall Street and other corporate crooks. What they say goes.
Ordinary people are entirely shut out. Another article explained their electoral choice is between death by hanging or firing squad.
Jimmy Carter calls Venezuela's electoral process the world's best. America's is the best money can buy.
Venezuela represents the threat of a good example. Obama fears its spread – maybe awakening Americans to demand rights and benefits Venezuelan constitutional law mandates.
He finds new ways to reveal America's vile dark side. He's waged war on freedom throughout his tenure.
It's disappearing in plain sight. His global wars threaten humanity's survival. Confronting Russia could launch nuclear war.
On Monday, he issued a lawless anti-Venezuelan executive order. It features a litany of Big Lies.
It targeted seven Venezuelan officials – freezing their assets and blocking their entry into America. Individuals named include:
Bolivarian National Armed Forces (FANB) official Antonio José Benavides Torres;
Bolivarian National Intelligence Service (SEBIN) director Gustavo Enrique González López;
Venezuelan Corporation of Guayana president Justo José Noguera Pietri;
Venezuelan Public Ministry prosecutor Katherine Nayarith Haringhton Padron;
Bolivarian National Police director Manuel Eduardo Pérez Urdaneta;
Bolivarian armed forces official Manuel Gregorio Bernal Martínez; and
Bolivarian armed forces inspector general Miguel Alcides Vivas Landino.
On the one hand, Obama violated core international law. It prohibits nations from interfering in the internal affairs of others.
Security Council members alone may impose sanctions – not individual countries for any reason.
On the other, Obama systematically lied. He absurdly declared a "national emergency" when none exists.
He did so "with respect to the (nonexistent) unusual and extraordinary threat to the national security and foreign policy of the United Sttes posed by the situation in Venezuela."
He ludicrously claimed "(w)e are committed to advancing respect for for human rights, safeguarding democratic institutions, and protecting the US financial system from the illicit financial flows from public corruption in Venezuela."
On Monday, White House press secretary Josh Earnest lied claiming Venezuela's government "intimidat(es) its political opponents…criminaliz(es) dissent, (and) violates human rights and fundamental freedoms…"
Fact: President Nicholas Maduro's government is polar opposite US fascist rule.
Fact: It considers rule of law principles inviolable.
Fact: It respects other nations' sovereignty.
Fact: It champions fundamental civil and human rights.
Fact: It provides all Venezuelans from birth with vital social benefits Americans can't imagine.
Fact: It doesn't wage wars on other nations.
Fact: It doesn't torture prisoners like America.
Fact: No nation in world history did more harm to more people over a longer duration than America.
Fact: None operate more lawlessly.
Fact: None are more venal and corrupt.
Fact: None more reveal fascism's ugly face.
Fact: None more greatly threaten humanity's survival.
Obama's executive order became effective March 9 at 12:01 AM Eastern time. In response, Venezuelan Foreign Minister Delcy Rodriguez said:
"We will soon make Venezuela's response to the extent and reach of these statements."
Maduro said Obama's executive order followed his foiled February coup plot.
A previous article explained US plans included orchestrated street violence, assassinations, and terror-bombing strategic Caracas targets.
Followed by ousting Maduro, maybe killing him, and installing "transitional" governance ahead of full-blown fascist rule.
"After we dismantled the coup attempt…the US and President Barack Obama…decided to personally fulfill the task of ousting my government," said Maduro.
"(M)any meetings were held between the Department of State and the White House" to plot Obama's scheme, he added.
He called his executive order "a Frankenstein, a monster." Targeted Venezuelans are "heroes," he said.
"I congratulate them. It's an honor" be be included on Washington's sanctions list. No nation more greatly threatens humanity, he stressed.
America is "the real threat. (It) "trained and created Osama bin Laden. (Y)ou are the people who created Al Qaeda."
Maduro challenged Obama to "(d)efend the human rights of black US citizens being killed in US cities every day."
In the past year, Washington issued 105 anti-Venezuelan statements. Most explicitly supported opposition fascist elements.
"I've told Mr. Obama, how do you want to be remembered," Maduro asked? Like Richard Nixon, who ousted Salvador Allende in Chile?"
"Like President Bush, responsible for (trying to oust) President Chavez?…Well President Obama, you already made your choice. (Y)ou will be remembered like President(s) Nixon" and Bush.
Venezuelan intelligence discovered a coup plot hatched last December between Washington and fascist opposition elements.
Maduro said Obama launched economic war on Venezuela last year. It began political war after Chavez's 1998 election.
US hypocrisy is longstanding. It says one thing. It does another. It refuses to ratify the Rome Statute establishing the International Criminal Court.
It never ratified other important human rights agreements, including:
the International Covenant on Economic, Social and Cultural Rights;
Convention on the Elimination of All Forms of Discrimination against Women;
Convention on the Rights of the Child;
Second Optional Protocol to the International Covenant on Civil and Political Rights, aiming to the abolition of the death penalty; and
Optional Protocol to the Convention against Torture and other Cruel, Inhuman or Degrading Treatment or Punishment.
Torture is official  US policy. Thousands of political prisoners languish in its global gulag. It's at war with Islam.
US streets are battlegrounds. Killer cops murder blacks and other people of color with impunity.
Immigrants of color are ruthlessly persecuted. Unprecedented levels of public and private grand theft persist in high places. America's best friends are some of the world's most ruthless despots.
Washington's "war on terror" is its war OF terror on humanity. One country after another is ravaged and destroyed. Millions of corpses attest to America's barbarity.
Its nuclear capability may preemptively end life on earth. Venezuelan policy is polar opposite.
Its Foreign Ministry recalled its embassy officials from Washington for consultation. Neither country had ambassadors since 2008.
Last December, Congress passed S. 2142: Venezuela Defense of Human Rights and Civil Society Act of 2014 unanimously by voice vote.
Not a single profile in courage opposed what demanded rejection. On December 18, Obama signed S. 2142 into law.
It has no legal standing whatever. It spurns international and constitutional law. It usurped power afforded solely to Security Council members.
The world's leading human rights abuser targeted one of its staunchest defenders guaranteeing fundamental rights for all its citizens.
All Venezuelans are considered "equal before the law." Polar opposite US governance for its privileged elites alone. Democracy exists in name only.
Hugo Chavez established Venezuela's model system. Maduro carries his torch. He's targeted for doing the right thing.
Chavismo lives! Preserving it matters – protecting it from America's dirty hands.
Stephen Lendman lives in Chicago. He can be reached at lendmanstephen@sbcglobal.net. 
His new book as editor and contributor is titled "Flashpoint in Ukraine: US Drive for Hegemony Risks WW III."
http://www.claritypress.com/LendmanIII.html
Visit his blog site at sjlendman.blogspot.com. 
Listen to cutting-edge discussions with distinguished guests on the Progressive Radio News Hour on the Progressive Radio Network.
It airs three times weekly: live on Sundays at 1PM Central time plus two prerecorded archived programs. 
Last week's opening arguments in the Boston marathon bombing trial immediately veered away from facts and toward influencing the jury's willingness to impose the death penalty. That's even before any conviction had been secured.
The focus is already on the sentencing phase, when jurors will have to decide if Dzhokhar Tsarnaev merits the death penalty for his admitted role in the bombing. But while the defense's calculated opening argument admission—"It was him"—garnered headlines, the prosecution likewise labored to construct a subjective, sentence-focused narrative for the jury.
In search of as many aggravating aspects as possible, Assistant U.S. Attorney William Weinreb sought to make Tsarnaev culpable for both his brother Tamerlan's death in Watertown, and a nearly-fatal gunshot wound to a pursuing police officer. Yet those are very loaded interpretations of what happened that night.
In the courtroom, Weinreb told the jury that following a firefight with police, Tsarnaev killed his brother by running him over while trying to run down police officers: "The defendant ran right over his brother and dragged his body about 50 feet down the street."
But Watertown police officers on the scene said that Tamerlan was very much alive after being struck. "He was conscious. He was moaning and still moving," one officer said in July, 2013.
Indeed, Tamerlan's death certificate notes that he suffered multiple gunshot wounds before being struck and does not specify the vehicular injuries as the cause of death.
Making Friendly Fire Unfriendly
In addition, Weinreb sought to blame Tsarnaev for the wounding of transit police officer Richard Donohue, who nearly bled to death after taking a bullet in the thigh. Weinreb told the jury this was a "stray bullet," glossing over the fact it was fired by a fellow law enforcement officer in the hail of gunfire that failed to stop Tsarnaev's temporary escape that night.
Shading the evidence to bolster one's case is the essence of any criminal trial. But jumping to such advocacy so quickly in what is normally a simple narrative of the case highlights the unusual aspect of this trial.
It is not about guilt or innocence, much less what actually transpired, but is solely concerned with the sentencing phase and its balancing of mitigating and aggravating circumstances.
The goal, for the prosecution, is to convince the jury to apply the death penalty. For the defense, it is to portray Tsarnaev as a victim of his big brother's radicalism and not a willful, malicious agent of mayhem.
As such, jurors looking for objective facts in the courtroom may be disappointed.
READ MORE at Who What Why
The latest statements by the deputy head of NATO testify to the fact that the leaders of the bloc want to intervene in Russia's internal politics, and are "dreaming of Russian Maidan." This is the view of Russia's permanent envoy to NATO.
"The speech in Riga demonstrates the concern about Russia's democracy and internal policy. At last, now we know that NATO has a dream, and this dream is a Maidan in Russia," Aleksandr Grushko said in comment that was tweeted through the Russian representation office in the alliance.
Grushko referred to the words of NATO's deputy secretary general, Alexander Vershbow, who had told a conference in the Latvian capital Riga that President Vladimir Putin's "aim seems to be to turn Ukraine into a failed state and to suppress and discredit alternative voices in Russia, so as to prevent a Russian 'Maidan.'" Both officials used the Ukrainian word 'Maidan' to describe a string of protest actions that eventually turned into mass unrest and the ousting of the legally elected president and parliament.
"By demonizing Russia, NATO creates a virtual reality, disconnecting itself from real threats to security," the Russian envoy said.
Grushko added that NATO itself has used "hybrid warfare" against foreign states and now the alliance is attempting to accuse Russia of starting such a war in Ukraine.
"NATO has a long history of hybrid operations. Any country or organization can take a lesson from it. We have earlier seen these signs of military intimidation, hidden involvement, weapons supplies,economic blackmail, diplomatic duplicity, mass media manipulations and open disinformation," the Russian envoy stated.
"The statement made in Riga is yet another set of arguments seeking only to justify NATO's confrontational attitude to Russia," he said.
"It is not likely that NATO has the right to consider itself the sole source of truth. The alliance has repeatedly discredited itself by spreading false information both about its own behavior and about the actions of others," Grushko said in conclusion. "Not many will follow NATO's advice to return to the times of the Cold War," he forecasted.
In October last year, Grushko urged Western nations to acknowledge their policy faults and improve relations with Russia.
"We and our Western partners, first of all Europe, must recognize that their policies of the past few years are only deepening the dividing lines between Russia and Europe, and this is extremely dangerous," the Russian diplomat said. "The West must eventually acknowledge the fact that the mechanical implementation of its recent policies is leading itself into a dead end."