About Roger Stone
Roger Stone is an alternative historian who was one the legendary American Republican political consultant who has played a key role in the election of Republican presidents from Richard Nixon to Ronald Reagan to George H.W. Bush and George W. Bush. Stone also served as an assistant to Senator Bob Dole. Stone is the author of "The Man Who Killed Kennedy – the Case Against LBJ" (Skyhorse). Stone is also the author of Nixon's Secrets, a broader look at the rise and fall and rise and fall and final comeback of Richard Milhouse Nixon.
A Goldwater zealot in grade-school after a neighbor gave him Barry Goldwater's Conscience of a Conservative, Stone was elected Young Republican National Chairman in 1977. Stone was appointed Chairman of Youth for Nixon for Connecticut by Gov. John Davis Lodge who would become Stone's mentor. Stone was the youngest member of the staff in President Richard Nixon's re-election camping in 1972, the notorious CREEP – Committee for the Re-Election of the President. At CREEP Stone would fall under the tutelage of the legendary Murray Chotiner, Nixon's early campaign manager and the inventor of negative campaign advertising and tactics. In 1973 Stone went to work for Senator Bob Dole as a staff assistant and travel aide.
In 1976 Stone was named by Senator Paul Laxalt as National Director of Youth for Reagan, a division of Governor Ronald Reagan's 1976 Presidential campaign. In 1978, Stone co-founded the National Conservative Political Action Committee (NCPAC) where he is credited with developing the negative campaign into an art form and pioneering the modern use of negative campaign advertising which Mr. Stone calls "comparative, educational, not negative." Starting in 1979, Stone served as Regional Political Director for Governor Reagan's 1980 campaign for President handling New York, New Jersey and Connecticut, his native State. Stone became known for his expertise and strategies for motivating and winning ethnic and Catholic voters. Stone went on to serve in the same capacity in Reagan's 1984 reelection campaign adding responsibility for Pennsylvania and Ohio to the states Stone managed in 1980. He went on to serve as a Senior Consultant for California for President George H. W. Bush's campaign. Bush beat Dukakis by 1% in the Golden State –
In 2000 Stone is credited with the hard-ball tactics which resulted in closing down the Miami-Dade Presidential recount. Stone is credited in HBO's recent movie, "Recount 2000" with fomenting the so-called "Brooks Brothers Riot" in which a Republican mob swarmed the recount demanding a shutdown while thousands of Cuban-Americans marched outside the Courthouse demanding the same thing. The New York Times and Miami Herald reported it was Mr. Stone who first tipped of the FBI to Governor Eliot Spitzer's use of prostitutes. –
Stone has worked for pro-American political parties in Eastern Europe, Africa, and the Caribbean. He is consulted regularly on communications and corporate and public relations strategy by fortune 500 ECO's and pro-democracy foreign leaders. Stone endorsed former New Mexico Governor Gary Johnson for President before switching his registration from Republican to the Libertarian Party.
Stone has been profiled in the Weekly Standard, The New Yorker, and the Miami Herald. Mr. Stone has written for the New York Times Sunday Magazine, The New York Times Op Ed page and for Newsmax.com, Breitbart, the Huffington Post and the FOX Opinion page. He has appeared frequently on FOX News. –
Roger Stone is now considered by many to be "Trump's Brain"
More at Stone Zone
James Corbett is back on the show for the first time in almost a year. Jack and James mix it up on several issues currently not being covered in the American mass, or "alternative" media.
Global "Climate" Governance, and COP21, The recent change in the Central / South American political landscape, China joining the IMF vs (phony) BRICS, Trump / Bern / Muslim fear bandwagons, and the coming Cyber 911.
Nothing like these two riffing for an hour. INFO PACKED!
DON'T FORGET TO DONATE TO THE JACK BLOOD SHOW! Anything you can gives helps us to continue producing original shows. Donating also gets you a subscription to Jack's periodic newsletter! GO TO JACKBLOOD@HOTMAIL.COM to make your donation now!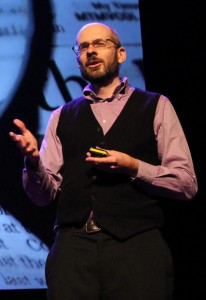 Legendary Punk Rocker TV SMITH talks to Jack Blood about Life, Music, and Conspiracies (Special Edition)
THE WORLD'S FIRST OFFICIAL "POP UP" RADIO STATION
PRESS RELEASE – APRIL 17TH, 2015
After 19 years of broadcasting on stations owned by others, being blackballed, used, and put through the ringers….. I finally did what I should have done back in 2007. Starting my own stream!
WE ARE NOW OFFICALLY INTRODUCING RADIO FREE BLOOD!
Radio Free Blood carries the exclusive broadcast of The Jack Blood Show, Monday though Friday at 3 PM ET. On our newly formatted show, you will hear NO commercial interruptions, No censorship, No agendas…. Just a near perfect peer to server quality broadcast of Talk, News bytes, and music production. The show can go as long as our usual 2 hours, or it has gone as long as 9 hours. (That's right, no more crappy re-Skype quality used on nearly every other alternative radio station now.!)
Other than the 3PM ET (M – F) edition of THE JACK BLOOD SHOW, nothing else is "Scheduled" because there is no schedule. We just pop up when something is cool, or important is happening.
We have been keeping this all relatively quiet until we could work out some of the bugs. Close enough. Now we want you to join us, and help promote this unique radio airscape.
You can find our live player on www.RadioFreeBlood.com OR if you have an older computer, outdated flash player etc… you can listen directly on our news site: www.DeadlineLive.info
HERE IS HOW IT WORKS + A BRIEF LISTING OF THE PERKS
1) We have a LIVE Chat room, so you can make requests, share real time info, enter questions, and meet and greet other listeners of the live pop up format.
2) When you sign up to "follow us", we notify you every time we are on the air. On some computers, the show will just "pop up" and start playing without you doing anything. Every time.
3) You can download the APP for phones.
4) You can raid our "SHOWREEL" (archives) to hear what we have done anytime you are ready to hear it.
5) You can embed our player anywhere you like.
6) You can share our player on social media, and your friends can listen from there.
7) You will also get to hear LIVE simulcasts of ALL Jack Blood shows, and radio appearances! (Including the monthly edition of "Blood n Guts" with Meria Heller, and The Power Hour w/ Jack Blood (and Guests / callers), every Thursday Morning on GCN…)
8) Its free, though if you like what you are getting, it is suggested that you freely donate every month. (AKA: The honor system) Most people send e payments to JackBlood@Hotmail.com or write us there for mailing details. We should have a repetitive pay button there very soon.
WHAT ELSE WILL I HEAR ON RADIO FREE BLOOD?
RFB can POP UP anytime. We have guest DJs, hours long blocks of uncensored music you are not getting anywhere else… RFB will also POP UP to cover and analyze breaking news, impromptu celebrity interviews, or live protests.
You might hear audio books, classic radio dramas, or audio documentaries…
Its as easy as signing in to follow RADIO FREE BLOOD, and we do the rest. No more buttons to push, searching around, or setting your watch.
SUMMATION
We greatly appreciate your support in this new endeavor, and know you will find that this is about the coolest thing we have done in at least 11 years. With your help we can continue our outreach, and consistently go forward, and not back.
I also wish to thank all of the people that helped us, and supported us through the years. Without YOU we would have been eradicated long ago.
Yours Truly ~
Jack Blood
Russ Baker is the publisher of WHOWHATWHY.ORG
James Corbett on Wall St, MH17, Isreal, CIA Hacking Congress
Helios Creed is a LIVING LEGEND!
Known by notable artists as "THE GODFATHER OF INDUSTRIAL ROCK"….
Welcome to The Jack Blood Show!  This Exclusive UNSCRIPTED interview took place May 16th 2014 – As Chrome is about to take Europe by storm! (SEE DATES VIA FACEBOOK LINK)
in this exclusive interview, Jack Blood, Helios Creed, and Chrome Guitarist Lou Manatti, discuss : Drugs, Alternative music now and then, Esoteric Symbolism in modern music, Helios experience living next to Bohemian Grove, The State of our age, 911, TV, The Elites, the state of our digital age, and higher consciousness where you can find it…
The NEW Chrome Record is just out! "Feel it like a Scientist"  – Jack Plays some of the new tracks for the first time on Radio! – We merge that with the classics!
Download it VOTE WITH YOUR DOLLARS!!!
FOR OUR EUROPEAN FANS… GO SEE THEM – AND TELL THEM JACK BLOOD SENT YA!
Helios Creed's solo career has been followed by every great artist we respect. He has more than 20 solo records to his credit!
Discography
Side projects
Creed released two albums under the name Dark Matter. The Dark Matter albums are more electronic and ambient (space music) than his guitar solo work, and performed by old musician acquaintances of his Hilary (bass) and John Stench (drums).
Seeing Strange Lights (1996)
Dark Matter Vol. 2 (1998)
Chrome is an American experimental rock group founded in San Francisco, California in 1975.
Chrome took part of their inspiration for their rough and sometimes chaotic music from punk pioneers like The Stooges. The sound of the group was often coarse and featured heavy elements of feedback and distortion. Their experiments in mixing synthesized noise with rock instrumentation have been cited as a forerunner of industrial rock music.
Chrome was formed in 1975 by Damon Edge (real name Thomas Wisse: drums, vocals, synths, production) and Gary Spain (bass guitar, violin) in San Francisco. They recorded and released their first album, The Visitation, along with John Lambdin (guitar) and Mike Low (guitar, vocals).  After recording The Visitation, Edge sent the album to Warner Brothers to see if they wanted to release the album. A Warner Brothers A&R representative told Edge that the album sounded like a "messed up Doors album"; to Damon Edge, this was a compliment. The label did not release the album, so Edge set up his own label, Siren Records. Edge was 19 years old when The Visitation was released.After the recording of the first album, singer Mike Low left the band, to be replaced by new guitarist Helios Creed.
Chrome's commercial and artistic breakthrough came in 1978 with their second album, Alien Soundtracks. The album began as Ultra Soundtrack, a soundtrack for a radical San Francisco strip show, but was rejected for being too radical.During recording, Chrome largely abandoned conventional rock compositions, instead employing cut-up and collage techniques and heavily processed sound to create a kind of sci-fi punk style. The album was given four stars out of five in the UK music paper Sounds, and Chrome began gradually to gain a cult reputation in the UK and in Europe.
After recording Alien Soundtracks, John Lambdin left the band. Their third studio album, Half Machine Lip Moves, was released in 1979. Half Machine Lip Moves continued in the vein of the previous album, but heavier, with Creed's feedback guitar more to the fore. Edge's rough and ready drumming on this album included hitting pieces of scrap metal. Half Machine Lip Moves remains their best known work, and was listed at number 62 in The Wire's list "100 Records That Set the World on Fire (While No One Was Listening)"
Half Machine Lip Moves and their 1979 EP Read Only Memory cemented the band's growing reputation in the UK and led to the band being signed to Beggars Banquet Records for their fourth album, Red Exposure. By this time Chrome consisted solely of Edge and Creed. The album marked a move away from the more frenetic style of the two previous albums, with more use of drum machines and synthesizers.
In 1980 Damon Edge married Fabienne Shine. She went on to collaborate with Edge on several Chrome albums; her vocals appear on the Chrome album 3rd from the Sun.
After a further EP and single, Chrome again expanded to a quartet with the addition of the new rhythm section of John and Hilary Stench. This lineup existed circa 1980–1983, and produced the albums Blood on the Moon, 3rd from the Sun, and Raining Milk (the latter was only released in France). The songs from Raining Milk would later be released in much longer versions on the albums Chronicles I and Chronicles II. The title track from 3rd from the Sun was covered by the band Prong on their 1989 album Beg to Differ.
In 1983 Edge moved to Paris. Shine introduced him to her band and a new lineup of Chrome was formed. Edge and his wife would later separate. Damon Edge continued to release albums with various (mainly Europe-based) musicians under the Chrome moniker over the next decade.
In August 1995 Damon Edge was found dead in his Redondo Beach apartment in California; the cause of death was heart failure. Edge had been in contact with Creed and talked about reforming Chrome; sadly, this never happened.
After she and Edge separated, Shine continued to compose songs. In 1997, after Edge's death, she released an album titled No Mad Nomad. The title referred to her late husband. In 2004 she began working and touring again with Helios Creed
A Helios Creed-led version of Chrome that featured previous members John and Hilary Stench released a series of albums and toured between 1997 and 2001. In recent years Creed has reactivated the Chrome name.
Musical style
While studying at the California Institute of the Arts, Damon Edge became influenced in making unusual sounds; this progressed after a trip to Morocco where he heard a lot of Arabic music.  In his head he began putting a beat behind the music and started coming up with ideas for songs. Chrome's music contains a lot of atmosphere in the sound production. There are a lot of three- and eight-note melodies, usually layered with an atonal drone backed by a rhythm section.This sort of atmosphere was influenced by the music he had heard in Morocco. About six months after that trip, Edge began forming a band and recording his new music.During the 1970s, Chrome's music did not fit into any particular music scene in America. People found it hard to know how to book the band, or deal with promoting and distributing their music.
Tom 5 (Tom Guay) is a friend of the show. After months of Prodding… We finally got him on air. The catalyst?
April 19 th!
Tom 5 shares some pretty cool Rock n Roll stories, Goes deep into the Matrix with passion, and historical perspective….Over all – Kicks ass!
………………All the while getting his Motorcycle repaired for an all out ride at the Laughlin NV bike rally.
SIGHTS:
Also:
 Ratmouth, Drowning of the Colossus – Manic-Holy, Bugs Gotta Eat Something – Cold Wind, Clones, Never Had a Clue Triple T- Funko Punko, Lady Sasquatch.
The vinyl of the White Zombie EP (Psycho-Head Blowout) was released on White Zombie's own label Silent Explosion and limited to a pressing of one thousand copies.
Allmusic writer Bradley Torreano gave the album three out of five stars, saying, "young Rob Zombie sounded like Damaged-era Rollins, while the band crafted some of the gnarliest grunge on the East Coast" and that "any fans of the New York noise scene would do themselves a favor by hearing this album".
Kurt Cobain pointed to this record as being one of his favorite EPs, praising Tom Guay's (TOM 5) guitar playing style as being "fucked-up, bending strings, borderline in-tune–that type of chaos".
Jack is joined by long time contributor to Deadlinelive.info "Super Mario" (find the wealth of his articles here – use our site search…)
Tons of info almost went out live – fortunately we taped on our end.
PLEASE CONTRIBUTE TO THE JACK BLOOD SHOW!
Send Donations to: jackblood@hotmail.com
we need you now!
Anecdotes and rare conversation you only hear on THE JACK BLOOD SHOW!
On this auspicious anniversary, Jack Blood interviews Bruce Pavitt – a co-founder of Seattle's  Sub Pop Records…. The label that discovered Nirvana, Soundgarden, and Mudhoney (among others) .
Bruce has a newish book out that is a MUST HAVE for Nirvana / "grunge" fans.
Bruce drops a few bombshells regarding Kurt's "suicide", a new investigation… One that we know know was suppressed again…. and how he lost heavy on the popping of the 2008 Financial meltdown.
We also get into "Change we can Believe in" (ahem) and how the music business has changed for the worse, and the better.
Get the book HERE: www.experiencingnirvana.com
GET The Book in Electronic Form @ Kindle
Experiencing Nirvana: Grunge in Europe, 1989, is an epic grunge micro-history that covers a crucial eight-day period in the touring lives of early Nirvana, Tad and Mudhoney. From Nirvana's temporary breakup in Rome to their pivotal performance at Sub Pop's LameFest UK showcase in London, Sub Pop founder Bruce Pavitt, through words and photos, provides an intimate look into events that helped kindle a world-wide cultural phenomenon.
Also mentioned – THIS new Sub Pop we LOVE…. METZ