Today we discuss everything from the stolen elections in front of our face to the staged Orlando Shootings and the mess in Venezuela.
This is our 3rd interview with Roger Stone. Go check out the first 2 if you want to hear about JFK, and the Clintons. I also challenge Roger about Trump's (potentially blackmailable) involvement with Jeffery Epstein and his pedophile sex scandal.
In Part 3 we get into the Bush Crime family, Election 2016 issues like How Romney could steal the 2016 GOP Nom and the REAL Ted Cruz. Also: The attempted assassination of Reagan by GHW Bush,Jeb Bush Drug Dealing, 911 and Trump, Saudi influence of the Bush's and 911, Assassinations of: Barry Seal, Gary Webb, and JFK Jr…. and a myriad of other shocking details about American Elites.
Jeb Bush was the anointed one and his dynasty's fall from contention is a stunning story. With over $100 million collected from Wall Street predators, he thought he could ascend to the throne as easily as his brother W. had. But Jeb ran smack dab into a brash billionaire who thought it was his time.
With so much money behind him, why is Jeb failing and what are his dark secrets? New York Times bestselling author Roger Stone has the answers! His latest book Jeb and the Bush Crime Family is the inside story of Jeb's world of privilege, elitism, plunder, enrichment, fraud, drugs, intelligence connections, and shady business deals as Governor of Florida.
But this book so much more. This is the real-life horror story about one of America's most secretive political dynasties. In only four generations, the family has reached prominent positions—two presidents, one senator, two governors, and a director of the Central Intelligence Agency—and now another family member is making a faltering bid for the White House in 2016. How did it go so wrong?
Jeb and the Bush Crime Family refutes the air-brushing of the real George "Poppy" Bush by his authorized biographer Jon Meacham and the "quickie" bio of Bush 41 by Bush 43, released to help Jeb ascend. These books whitewash the true Bush record of crime, drugs, adultery, and a ruthless pursuit of power.
Legendary political insider Roger Stone lashes out with a blistering indictment that exposes the true history and monumental hypocrisy of the Bushes. In his usual "go for the jugular" style, Stone collaborates with Saint John Hunt—author, musician, and son of legendary CIA operative E. Howard Hunt—to make this a "no-holds-barred" expose of the entire Bush family.
As a New York Times bestselling author and canny political operative who has worked for and against the Bush family, Roger Stone has insider information on:
How Jeb made his money
He made his money the "Bush" way: by leveraging the family network and exploiting relationships forged through cronyism and "old school ties." Roger Stone explains why five of Jeb's business partners went to jail and how Jeb made his millions, including how he cashed in on Obamacare and Obamaphones and hopes to cash in on Common Core.
Why Jeb Bush is "low energy"
Is he too lazy to take the advice and coaching he surely has available to him? Is he not bright enough to do better? Maybe both, but the root problem is that he is so insulated from worrying about what common people think of him that he just doesn't care. The authors reveal Jeb to be a smug, entitled autocrat who both uses and hides behind his famous name His sheltered, privileged lifestyle has given him a lack of empathy that is apparent throughout his life.
Jeb Bush: a drug dealer who backs the War on Drugs
It is documented that Jeb was a drug dealer while he was at the elite Phillips Academy in Andover—from pot to cocaine. His classmates claimed he smoked marijuana heavily. He also spent time drug trafficking in Iran-Contra. He opposes the legalization of medical marijuana—and opposed it while he was governor of Florida—and he is a strong advocate for tougher drug penalties and the War on Drugs despite his own shocking history of drug dealing and drug use.
Jeb Bush's Wall Street connections
His campaign is getting large sums from Wall Street, but could it be because of what he did for Wall Street while he was governor? He used the state's pension fund as his political piggy bank to support his friends at Goldman Sachs, the Carlyle Group, and the Lehman Brothers. In return for making his friends rich, Lehman sold Florida's pension program hundreds of millions of toxic, mortgage-backed securities—which defaulted and cost the state more than $1 billion. Meanwhile, Lehman hired Jeb's consulting firm at a rate of $1.3 million per year right after Jeb left office.
Jeb and the Bush Crime Family includes the criminal misdeeds of President George W. Bush, brother Neil Bush, George H.W. Bush, and family patriarchs Samuel and Prescott Bush. From the Civil War right up to the War on Terror, the Bush family has ruled from the shadows as well as from the main stage of international politics. Jeb and the Bush Crime Family is the book that smashes through the layers of lies and secrecy that has surrounded and protected our country's very own political dynasty.
About Roger Stone
Roger Stone is a seasoned political operative and pundit and a veteran of nine presidential campaigns, the latest being Donald Trump. He also served as a senior campaign aide to three Republican presidents. He is the author of the New York Times bestseller The Man Who Killed Kennedy: The Case Against LBJ, as well as The Clintons' War on Women. He lives in South Florida.
Jacks welcomes James Corbett – the people's historian…. for a friendly chat. SUPPORT THE JACK BLOOD SHOW / CORBETT REPORT.
The Corbett Report is an independent, listener-supported alternative news source. It operates on the principle of open source intelligence and provides podcasts, interviews, articles and videos about breaking news and important issues from 9/11 Truth and false flag terror to the Big Brother police state, eugenics, geopolitics, the central banking fraud and more.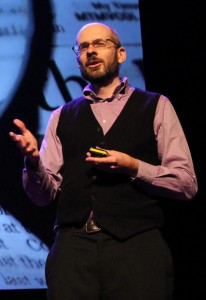 The Corbett Report is edited, webmastered, written, produced and hosted by James Corbett.
James Corbett has been living and working in Japan since 2004. He started The Corbett Report website in 2007 as an outlet for independent critical analysis of politics, society, history, and economics. Since then he has written, recorded and edited over 1000 hours of audio and video media for the website, including a weekly podcast and several regular online video series. He produces video reports for GRTV, and BoilingFrogsPost.com. He is also an editorial writer for The International Forecaster, the weekly e-newsletter created by the late Bob Chapman.
His work has been carried online by a wide variety of websites and his videos have garnered over 22,000,000 views on YouTube alone. His satirical piece on the discrepancies in the official account of September 11th, "9/11: A Conspiracy Theory" was posted to the web on September 11, 2011 and has so far been viewed over 2 million times.
For more information about Corbett and his background, please listen to Episode 163 of The Corbett Report podcast, Meet James Corbett:
Episode 163 – Meet James Corbett
JACK BLOOD NEWSLETTER: jackblood@hotmail.com
About Roger Stone
Roger Stone is an alternative historian who was one the legendary American Republican political consultant who has played a key role in the election of Republican presidents from Richard Nixon to Ronald Reagan to George H.W. Bush and George W. Bush. Stone also served as an assistant to Senator Bob Dole. Stone is the author of "The Man Who Killed Kennedy – the Case Against LBJ" (Skyhorse). Stone is also the author of Nixon's Secrets, a broader look at the rise and fall and rise and fall and final comeback of Richard Milhouse Nixon.
A Goldwater zealot in grade-school after a neighbor gave him Barry Goldwater's Conscience of a Conservative, Stone was elected Young Republican National Chairman in 1977. Stone was appointed Chairman of Youth for Nixon for Connecticut by Gov. John Davis Lodge who would become Stone's mentor. Stone was the youngest member of the staff in President Richard Nixon's re-election camping in 1972, the notorious CREEP – Committee for the Re-Election of the President. At CREEP Stone would fall under the tutelage of the legendary Murray Chotiner, Nixon's early campaign manager and the inventor of negative campaign advertising and tactics. In 1973 Stone went to work for Senator Bob Dole as a staff assistant and travel aide.
In 1976 Stone was named by Senator Paul Laxalt as National Director of Youth for Reagan, a division of Governor Ronald Reagan's 1976 Presidential campaign. In 1978, Stone co-founded the National Conservative Political Action Committee (NCPAC) where he is credited with developing the negative campaign into an art form and pioneering the modern use of negative campaign advertising which Mr. Stone calls "comparative, educational, not negative." Starting in 1979, Stone served as Regional Political Director for Governor Reagan's 1980 campaign for President handling New York, New Jersey and Connecticut, his native State. Stone became known for his expertise and strategies for motivating and winning ethnic and Catholic voters. Stone went on to serve in the same capacity in Reagan's 1984 reelection campaign adding responsibility for Pennsylvania and Ohio to the states Stone managed in 1980. He went on to serve as a Senior Consultant for California for President George H. W. Bush's campaign. Bush beat Dukakis by 1% in the Golden State –
In 2000 Stone is credited with the hard-ball tactics which resulted in closing down the Miami-Dade Presidential recount. Stone is credited in HBO's recent movie, "Recount 2000" with fomenting the so-called "Brooks Brothers Riot" in which a Republican mob swarmed the recount demanding a shutdown while thousands of Cuban-Americans marched outside the Courthouse demanding the same thing. The New York Times and Miami Herald reported it was Mr. Stone who first tipped of the FBI to Governor Eliot Spitzer's use of prostitutes. –
Stone has worked for pro-American political parties in Eastern Europe, Africa, and the Caribbean. He is consulted regularly on communications and corporate and public relations strategy by fortune 500 ECO's and pro-democracy foreign leaders. Stone endorsed former New Mexico Governor Gary Johnson for President before switching his registration from Republican to the Libertarian Party.
Stone has been profiled in the Weekly Standard, The New Yorker, and the Miami Herald. Mr. Stone has written for the New York Times Sunday Magazine, The New York Times Op Ed page and for Newsmax.com, Breitbart, the Huffington Post and the FOX Opinion page. He has appeared frequently on FOX News. –
Roger Stone is now considered by many to be "Trump's Brain"
More at Stone Zone
James Corbett is back on the show for the first time in almost a year. Jack and James mix it up on several issues currently not being covered in the American mass, or "alternative" media.
Global "Climate" Governance, and COP21, The recent change in the Central / South American political landscape, China joining the IMF vs (phony) BRICS, Trump / Bern / Muslim fear bandwagons, and the coming Cyber 911.
Nothing like these two riffing for an hour. INFO PACKED!
DON'T FORGET TO DONATE TO THE JACK BLOOD SHOW! Anything you can gives helps us to continue producing original shows. Donating also gets you a subscription to Jack's periodic newsletter! GO TO JACKBLOOD@HOTMAIL.COM to make your donation now!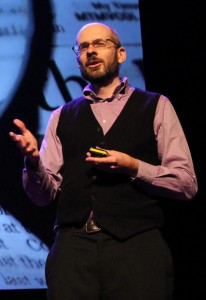 Legendary Punk Rocker TV SMITH talks to Jack Blood about Life, Music, and Conspiracies (Special Edition)
THE WORLD'S FIRST OFFICIAL "POP UP" RADIO STATION
PRESS RELEASE – APRIL 17TH, 2015
After 19 years of broadcasting on stations owned by others, being blackballed, used, and put through the ringers….. I finally did what I should have done back in 2007. Starting my own stream!
WE ARE NOW OFFICALLY INTRODUCING RADIO FREE BLOOD!
Radio Free Blood carries the exclusive broadcast of The Jack Blood Show, Monday though Friday at 3 PM ET. On our newly formatted show, you will hear NO commercial interruptions, No censorship, No agendas…. Just a near perfect peer to server quality broadcast of Talk, News bytes, and music production. The show can go as long as our usual 2 hours, or it has gone as long as 9 hours. (That's right, no more crappy re-Skype quality used on nearly every other alternative radio station now.!)
Other than the 3PM ET (M – F) edition of THE JACK BLOOD SHOW, nothing else is "Scheduled" because there is no schedule. We just pop up when something is cool, or important is happening.
We have been keeping this all relatively quiet until we could work out some of the bugs. Close enough. Now we want you to join us, and help promote this unique radio airscape.
You can find our live player on www.RadioFreeBlood.com OR if you have an older computer, outdated flash player etc… you can listen directly on our news site: www.DeadlineLive.info
HERE IS HOW IT WORKS + A BRIEF LISTING OF THE PERKS
1) We have a LIVE Chat room, so you can make requests, share real time info, enter questions, and meet and greet other listeners of the live pop up format.
2) When you sign up to "follow us", we notify you every time we are on the air. On some computers, the show will just "pop up" and start playing without you doing anything. Every time.
3) You can download the APP for phones.
4) You can raid our "SHOWREEL" (archives) to hear what we have done anytime you are ready to hear it.
5) You can embed our player anywhere you like.
6) You can share our player on social media, and your friends can listen from there.
7) You will also get to hear LIVE simulcasts of ALL Jack Blood shows, and radio appearances! (Including the monthly edition of "Blood n Guts" with Meria Heller, and The Power Hour w/ Jack Blood (and Guests / callers), every Thursday Morning on GCN…)
8) Its free, though if you like what you are getting, it is suggested that you freely donate every month. (AKA: The honor system) Most people send e payments to JackBlood@Hotmail.com or write us there for mailing details. We should have a repetitive pay button there very soon.
WHAT ELSE WILL I HEAR ON RADIO FREE BLOOD?
RFB can POP UP anytime. We have guest DJs, hours long blocks of uncensored music you are not getting anywhere else… RFB will also POP UP to cover and analyze breaking news, impromptu celebrity interviews, or live protests.
You might hear audio books, classic radio dramas, or audio documentaries…
Its as easy as signing in to follow RADIO FREE BLOOD, and we do the rest. No more buttons to push, searching around, or setting your watch.
SUMMATION
We greatly appreciate your support in this new endeavor, and know you will find that this is about the coolest thing we have done in at least 11 years. With your help we can continue our outreach, and consistently go forward, and not back.
I also wish to thank all of the people that helped us, and supported us through the years. Without YOU we would have been eradicated long ago.
Yours Truly ~
Jack Blood
Russ Baker is the publisher of WHOWHATWHY.ORG
James Corbett on Wall St, MH17, Isreal, CIA Hacking Congress
Helios Creed is a LIVING LEGEND!
Known by notable artists as "THE GODFATHER OF INDUSTRIAL ROCK"….
Welcome to The Jack Blood Show!  This Exclusive UNSCRIPTED interview took place May 16th 2014 – As Chrome is about to take Europe by storm! (SEE DATES VIA FACEBOOK LINK)
in this exclusive interview, Jack Blood, Helios Creed, and Chrome Guitarist Lou Manatti, discuss : Drugs, Alternative music now and then, Esoteric Symbolism in modern music, Helios experience living next to Bohemian Grove, The State of our age, 911, TV, The Elites, the state of our digital age, and higher consciousness where you can find it…
The NEW Chrome Record is just out! "Feel it like a Scientist"  – Jack Plays some of the new tracks for the first time on Radio! – We merge that with the classics!
Download it VOTE WITH YOUR DOLLARS!!!
FOR OUR EUROPEAN FANS… GO SEE THEM – AND TELL THEM JACK BLOOD SENT YA!
Helios Creed's solo career has been followed by every great artist we respect. He has more than 20 solo records to his credit!
Discography
Side projects
Creed released two albums under the name Dark Matter. The Dark Matter albums are more electronic and ambient (space music) than his guitar solo work, and performed by old musician acquaintances of his Hilary (bass) and John Stench (drums).
Seeing Strange Lights (1996)
Dark Matter Vol. 2 (1998)
Chrome is an American experimental rock group founded in San Francisco, California in 1975.
Chrome took part of their inspiration for their rough and sometimes chaotic music from punk pioneers like The Stooges. The sound of the group was often coarse and featured heavy elements of feedback and distortion. Their experiments in mixing synthesized noise with rock instrumentation have been cited as a forerunner of industrial rock music.
Chrome was formed in 1975 by Damon Edge (real name Thomas Wisse: drums, vocals, synths, production) and Gary Spain (bass guitar, violin) in San Francisco. They recorded and released their first album, The Visitation, along with John Lambdin (guitar) and Mike Low (guitar, vocals).  After recording The Visitation, Edge sent the album to Warner Brothers to see if they wanted to release the album. A Warner Brothers A&R representative told Edge that the album sounded like a "messed up Doors album"; to Damon Edge, this was a compliment. The label did not release the album, so Edge set up his own label, Siren Records. Edge was 19 years old when The Visitation was released.After the recording of the first album, singer Mike Low left the band, to be replaced by new guitarist Helios Creed.
Chrome's commercial and artistic breakthrough came in 1978 with their second album, Alien Soundtracks. The album began as Ultra Soundtrack, a soundtrack for a radical San Francisco strip show, but was rejected for being too radical.During recording, Chrome largely abandoned conventional rock compositions, instead employing cut-up and collage techniques and heavily processed sound to create a kind of sci-fi punk style. The album was given four stars out of five in the UK music paper Sounds, and Chrome began gradually to gain a cult reputation in the UK and in Europe.
After recording Alien Soundtracks, John Lambdin left the band. Their third studio album, Half Machine Lip Moves, was released in 1979. Half Machine Lip Moves continued in the vein of the previous album, but heavier, with Creed's feedback guitar more to the fore. Edge's rough and ready drumming on this album included hitting pieces of scrap metal. Half Machine Lip Moves remains their best known work, and was listed at number 62 in The Wire's list "100 Records That Set the World on Fire (While No One Was Listening)"
Half Machine Lip Moves and their 1979 EP Read Only Memory cemented the band's growing reputation in the UK and led to the band being signed to Beggars Banquet Records for their fourth album, Red Exposure. By this time Chrome consisted solely of Edge and Creed. The album marked a move away from the more frenetic style of the two previous albums, with more use of drum machines and synthesizers.
In 1980 Damon Edge married Fabienne Shine. She went on to collaborate with Edge on several Chrome albums; her vocals appear on the Chrome album 3rd from the Sun.
After a further EP and single, Chrome again expanded to a quartet with the addition of the new rhythm section of John and Hilary Stench. This lineup existed circa 1980–1983, and produced the albums Blood on the Moon, 3rd from the Sun, and Raining Milk (the latter was only released in France). The songs from Raining Milk would later be released in much longer versions on the albums Chronicles I and Chronicles II. The title track from 3rd from the Sun was covered by the band Prong on their 1989 album Beg to Differ.
In 1983 Edge moved to Paris. Shine introduced him to her band and a new lineup of Chrome was formed. Edge and his wife would later separate. Damon Edge continued to release albums with various (mainly Europe-based) musicians under the Chrome moniker over the next decade.
In August 1995 Damon Edge was found dead in his Redondo Beach apartment in California; the cause of death was heart failure. Edge had been in contact with Creed and talked about reforming Chrome; sadly, this never happened.
After she and Edge separated, Shine continued to compose songs. In 1997, after Edge's death, she released an album titled No Mad Nomad. The title referred to her late husband. In 2004 she began working and touring again with Helios Creed
A Helios Creed-led version of Chrome that featured previous members John and Hilary Stench released a series of albums and toured between 1997 and 2001. In recent years Creed has reactivated the Chrome name.
Musical style
While studying at the California Institute of the Arts, Damon Edge became influenced in making unusual sounds; this progressed after a trip to Morocco where he heard a lot of Arabic music.  In his head he began putting a beat behind the music and started coming up with ideas for songs. Chrome's music contains a lot of atmosphere in the sound production. There are a lot of three- and eight-note melodies, usually layered with an atonal drone backed by a rhythm section.This sort of atmosphere was influenced by the music he had heard in Morocco. About six months after that trip, Edge began forming a band and recording his new music.During the 1970s, Chrome's music did not fit into any particular music scene in America. People found it hard to know how to book the band, or deal with promoting and distributing their music.