By John Lavitt 04/14/14
Via THE FIX
Shutterstock
In Case you didn't know….. Overthrow Facebook!
A new report claims that Facebook secretly installs tracking cookies on users' computers, allowing them to follow users around the internet even after they've left the website, deleted their account and requested to be no longer followed.
Not to say that Federal ID isn't used now, as is "E – Verify" … This is what we call the "Immigration Dialectic"
We have them here in the USA… They are called I phones, security systems, and Computers. In every home …..
Bernard Hogan Howe said people installed their CCTV cameras too high
This meant only the tops of the criminals' heads were caught on film
Families should install their own cameras to help catch burglars, he said
The Met chief said Britain needed more cameras to help fight crime
Homeowners should consider fitting CCTV to trap burglars, the country's most senior police officer declared yesterday.
Sir Bernard Hogan-Howe said police forces needed more crime scene footage to match against their 12million images of suspects and offenders.
And he called on families and businesses to install cameras at eye level – to exploit advances in facial recognition technology.
But privacy campaigners condemned the Metropolitan Police Commissioner's suggestion.
'The proposals on increasing the amount of privately owned CCTV cameras are quite frankly Orwellian and risk turning members of the public into an extension of the police,' said Renate Samson of Big Brother Watch.
'Private CCTV is completely unregulated. Recommending greater use of CCTV to gather more images of people's faces – often innocent people's faces – undermines the security of each and every one of us.'
She pointed out that a House of Commons committee had on Saturday released a report on the problems with facial recognition.
Labour MP Andrew Miller said: 'We were alarmed to discover that the police have begun uploading custody photographs of people to the police national database and using facial recognition software without any regulatory oversight. Some of the people had not even been charged.'
Sir Bernard said most cameras were mounted high to keep them out of harm's way and to give an overview of a crime area.
He was speaking after Beverley Turner, wife of Olympic rower James Cracknell, challenged him on LBC Radio on whether CCTV could be used to catch burglars.
Her house was burgled while she and her children were sleeping and footage from a neighbour's CCTV camera was too grainy to identify the thieves.
When Miss Turner asked if more cameras were needed in homes and businesses, Sir Bernard replied: 'Yes. We've got a strategy to encourage people to move their cameras down to eye level.
'Facial recognition software has got better, and we can now apply it to images of burglaries, and then compare them with images we take when we arrest people.
'What we need to be able to do is to be able to compare that photograph with the images we have of people committing a crime.
'Taking the tops of their heads is not that helpful for facial recognition which relies on the eyes and the configuration of the area around the nose and the mouth. So we're trying to get people to, ideally, add a camera at face level.
'If anyone listening has a business, think about installing a new one – they're relatively cheap. If you can't buy one, could you think about moving it?' Covert cameras disguised as clocks, clothes hooks, mirrors and even thermometers can be bought for as little as £40.
They have been responsible for an avalanche of 'peeping Tom' prosecutions involving footage taken in changing rooms, offices and toilets.
Many bookmakers use them to identify robbers or fraudsters.The Green peer Baroness Jones said it was wrong to encourage householders to follow suit. 'It threatens to undermine people's confidence and inject fear in the place where they should feel most secure,' she said.
'I'm not sure it will make anyone feel any safer and the use of facial recognition technology remains largely untested and unproven.'
Research from the College of Policing last week revealed CCTV only modestly cuts crimes such as vandalism and car theft and is useless in stopping violence.
Experts said better street lighting and neighbourhood watch schemes were more valuable.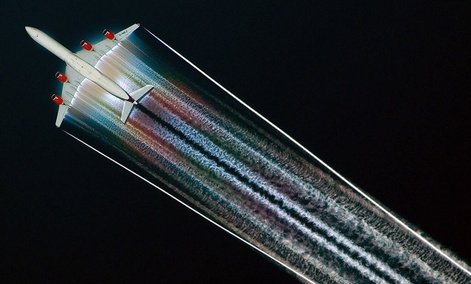 It hasn't been an enjoyable winter for much of the United States. Record snowfall has blanketed cities like Boston, while below-freezing temperatures and relentless wind chills have sent shivers all the way from Chicago to Atlanta.
At times like these, some people start wondering whether humans can combat the cold in ways other than by wearing layers and cranking up the heat. What if, one daydreams, we could break apart the clouds that produce rain and snow and wintry mixes? What if we could control the weather for once?
It's possible—sort of. The process of weather modification comes up in conversation again and again, often in debate (over who—governments or private companies—should do the modifying, what the health effects might be, etc.). Usually, it comes up simply when we're in need of better weather.
Like on wedding days, for example. The U.K.-based luxury company Oliver's Travels has announced a weather-modification service that would burst clouds and guarantee clear skies by using cloud seeding, a process that encourages precipitation, before their clients' big days. The company only requires three weeks to study and alter the weather at the wedding site—and $150,000 in payment.
The announcement baffled Bruce Boe, the vice president of meteorology at Weather Modification, Inc., a North Dakota-based company that researches and carries out cloud seeding for farms in need of rainfall. I reached out to Boe, who has studied storms and flown aircrafts since 1974, to find out whether cloud seeding could in fact create sunny skies—and by extension, reverse winter freezes in the future.
Looking over the Oliver's Travels package, Boe told me it's impossible to guarantee perfect weather. "We don't believe there's a way to reliably prevent precipitation," he said. "We're a little surprised someone else thinks they can."
There are too many obstacles to controlling the weather, he explained. Only some clouds allow for successful seeding, and weather patterns have remained difficult to predict, even with the help of our best forecasting instruments. The scale of the Earth's atmosphere is far too great to tamper with—at least for now. (Oliver's Travels didn't respond to an interview request, but the company says in a blog post that "new technology and research have produced reliable results that make cloud seeding a dependable activity.")
Most important, cloud seeding can only produce so many forms of precipitation: Glaciogenic seeding creates ice by using a nucleating agent (silver iodide, which attracts water) to accelerate a cloud's development. Hydroscopic seeding involves jumpstarting droplet formation and making droplets bigger, leading to rainfall.
"Think of it as applied cloud physics," Boe said. "It's not really modifying the weather, but modifying the precipitation processes in clouds."
In fact, even the scientists who invented cloud seeding quickly realized total weather modification would be too far-fetched a goal. In 1946, the General Electric chemist Vincent Schaefer experimented with creating precipitation, using dry ice to form crystals. He then worked with Bernard Vonnegut—yes, Kurt's brother—to develop silver iodide, that compound that increased the size of water droplets and induced rain and snow indoors. They were excited enough at the start: In a 1993 interview with the American Meteorological Society, Schaefer recalled how he felt during his successful dry ice experiment:
It was a very warm, humid day and I was using my chamber very actively… I decided to cool it down by putting some dry ice in it. And the instant the dry ice got into the supercooled cloud, everything was ice crystals. So I could see I had the answer. It was a serendipitous event… I knew I had something pretty important.

I demonstrated this at a number of scientific meetings, and everybody got quite excited about it. Harry Wexler [the then-chief scientist for the U.S. Weather Bureau] came up to me, and said, 'You know, about 10 years ago I was calibrating thermometers in a cold chamber using dry ice, and I wasn't smart enough to realize I had something important.' Because he had everything I had, but he just didn't observe.
As research moved forward, however, Schaefer and Vonnegut saw weather modification become less about modifying weather and more about enhancing it. "At first, they thought, 'Ah, we're going to be able to control the weather,'" Boe said. "We've learned since then that, well, it's not as possible as we thought."
Even so, because of its science-fiction-like possibilities (controlling the weather is a superpower, after all), weather modification has always led to aspirational inventions and promises of clear skies. Boe cited hail cannons, which claim to stop hailstorms by generating shockwaves. They've been used often throughout Europe since the early 20th century, but have no evidence of actually suppressing hail.
That's not to say the decades since Schaefer and Vonnegut's dry-ice experiments have been for naught. Though complete weather modification may never be possible, Boe explained the technology involved has leapt forward. In 1978, for example, he navigated planes through clouds without GPS and used carbon-dioxide pistols to catch cloud droplets on glass slides. He had to later bring those slides to a lab, where he could examine them under microscopes.
Today, he uses optical array probes, diodes, and lasers that show in real time the size, shape, and number of particles in a cloud while he flies. And before taking off, he can simulate the cloud seeding to select the right clouds. It's not only more efficient, but more accurate as well. Which, as Boe put it, helps him and his team understand weather patterns and cloud science first, before they can tackle the possibilities of complete weather modification.
"We're pushing ahead on all these fronts, and it's an exciting time to be in the field," he said. "I'm just still waiting for the day when we quit calling it 'weather modification,' and start calling it what it is: cloud modification."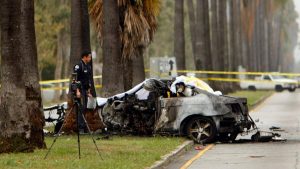 Those still wondering what really happened in gonzo journalist Michael Hastings' fiery demise likely sat up straight during 60 Minutes' recent piece on how hackers can hijack the controls of a car.
After Hastings died in a bizarre one-car crash along a straight Los Angeles street, former counterterrorism adviser Richard Clarke noted the accident was "consistent with a car cyber attack" and that it was easy to hack cars. It seems he was right, as 60 Minutes demonstrated in a chilling fashion.
In the segment, a nervous Lesley Stahl smashed into safety cones on a driving course after two men using a laptop computer remotely commandeered her brakes. Former video game developer Dan Kaufman, who's now working for the Defense Advanced Research Projects Agency, set up the demonstration.
In trying to figure out what kinds of attacks enemies might be plotting on American soil, government agencies are learning the same techniques. To wrest the controls from Stahl, a hacker dialed in through the vehicle's OnStar system to first busy up the computer, then planted code that allowed it to reprogram the control systems. Kaufman stood by giving driving orders to the hackers.
The demonstration underscored what Clarke, counterterrorism chief under both Bill Clinton and George W. Bush, said after Hastings' crash. "You can do some really highly destructive things now, through hacking a car, and it's not that hard," he said. "So if there were a cyber attack on the car—and I'm not saying there was—I think whoever did it would probably get away with it." Clarke added that the LAPD was unlikely to have the tools necessary to detect such an attack, particularly after a fire.
No Crowbar Needed, Just an iPad
One thing is clear: Drivers are at risk.
In a stinging report released this week, Massachusetts Democratic Sen. Edward Markey slammed car companies for their failure to protect car owners  from hackers and intrusive data collectors who might seize control of increasingly computerized vehicles. "Automakers haven't done their part to protect us from cyber-attacks or privacy invasions," he said.
Much of the report focuses on how car computers can be used to collect driving history, from where a car is parked to where it traveled. But it also reveals hackers' ability to remotely turn, stop and accelerate cars. Markey's report notes that car companies can now disable vehicles if owners fall behind on their payments. Burglars can exploit the same vulnerabilities.
WHY? Cui Bono?
Hastings' work as a thorn in the side of government and the 33-year-old journalist's death in an unusual crash in June 2013 immediately triggered speculation. A witness reported seeing Hastings' new silver Mercedes C250 coupe speeding down a Hollywood street before dawn when it bounced, slammed into a tree and burst into flames.
Shortly before Hastings' death, he sent what was described as a "panicky" email to friends expressing concern that associates were being interviewed by "the Feds." He also wrote that he was onto a big story and needed to "get off the radar for a bit." His 2010 story for Rolling Stone in which Stanley McChrystal skewered the White House and its strategy in Afghanistan led to the general's resignation.
The FBI denied Hastings was the target of any investigation, yet a Freedom of Information Act request later unearthed an FBI file on Hastings. Hastings also told a neighbor he thought someone had been tampering with his car. At the time of his death he was working on an article about CIA director John Brennan.
The Los Angeles Police Department concluded that the crash was an accident and did not involve foul play. The coroner's report also declared Hastings' death, ascribed to "massive blunt force trauma," as accidental, and revealed that there were trace amounts of marijuana and amphetamine in his system, though neither was considered a factor in the crash. The report noted that Hastings' family had been trying to convince him to go into detox.
Just an Accident?
Hastings' widow, who hired a private investigator to examine all the evidence, at least publicly labeled the crash an accident. "You know, my gut here, was that it was just a really tragic accident," Elise Jordan said in an interview two months after Hastings' death.
"I'm definitely suspicious about the crash," Montana state Rep. Daniel Zolnikov told WhoWhatWhy. The Republican legislator has introduced a bill, which he says was inspired in part by Hastings' work, to bar state government agencies from accessing servers to get reporters' notes.
Like Markey, Zolnikov is also concerned about risks posed by increasingly high-tech cars, which he described as "computers without protections."
If that's the case, then the information superhighway and highways have merged dangerously.
Read the Entire story @ Who What Why
Government employee piloted drone that crashed at White House | 26 Jan 2015 | A government employee told the Secret Service that he lost control of a small drone before it crashed on the grounds of the White House shortly after 3 a.m. on Monday, officials said. The man, not identified by the government, has been "been fully cooperative" and "initial indications are that this incident occurred as a result of recreational use of the device," the Secret Service said in a written statement. The pre-dawn incident triggered an early morning lockdown of the White House perimeter and revived concern about the security of the presidential home.
N.S.A. Tapped Into North Korean Networks Before Sony Attack, Officials Say | 18 Jan 2015 |The trail that led American officials to blame North Korea for the destructive cyberattack on Sony Pictures Entertainment in November winds back to 2010, when the National Security Agency scrambled to break into the computer systems of North Korea. The American spy agency [in violation of international law] drilled into the Chinese networks that connect North Korea to the outside world, picked through connections in Malaysia favored by North Korean hackers and penetrated directly into the North with the help of South Korea and other American allies, according to former United States and foreign officials, computer experts later briefed on the operations and a newly disclosed N.S.A. document.
Prominent North Korean Defector Lied About His Story of Captivity, Said to Be 'Still Lying' | 18 Jan 2015 | He was the [CIA] poster boy for human rights atrocities in North Korea; a soft-spoken survivor of the North's cruel gulags who eventually met such dignitaries as John Kerry in his campaign to focus attention on the North's abuses. Now, that survivor fabulist, Shin Dong-hyuk, is retracting central facts of his widely reported life story, memorialized in a 2012 book, "Escape from Camp 14," by a former Washington Post reporter that has been published in 27 languages. Mr. Shin's latest account has raised its own questions. "He is still lying," said a North Korean defector who said he was in Camp 18 from 1967 to 1988 and would speak to journalists only on condition of anonymity because he still had family members in the North.
CENTCOM Twitter, YouTube hack traced to Maryland, home of the NSA –Goal is to ensure passage of Orwellian CISPA (now CISA), the spying gift, to the NSA/US corporations | 12 Jan 2015 | The Twitter and YouTube accounts of the Pentagon's command for its forces in the Middle East were hacked Monday, according to U.S. Central Command. The command's Twitter and YouTube sites "were compromised for approximately 30 minutes," a statement released by CENTCOM said…A Twitter account from a group identifying itself as Anonymous said Monday it had tracked the source of the hack to Maryland, but that was not confirmed by official sources.
MSM Version (USA TODAY)
WASHINGTON — The Twitter and YouTube accounts of the Pentagon's command for its forces in the Middle East were hacked Monday, according to U.S. Central Command.
The command's Twitter and YouTube sites "were compromised for approximately 30 minutes," a statement released by CENTCOM said. "These sites reside on commercial, non-Defense Department servers, and both sites have been temporarily taken offline while we look into the incident further. CENTCOM's operational military networks were not compromised, and there was no operational impact to U.S. Central Command."
"We view this as little more than a prank," said Army Col. Steve Warren, a Pentagon spokesman. "No (Pentagon) systems or computers were compromised."
Shorty after 10 p.m. ET, CENTCOM announced "We're back" in a tweet from it's Twitter account.
Tampa-based Central Command oversees U.S. forces battling militants in Iraq and Syria, as well as its troops in Afghanistan. Along with the U.S. Special Operations Command, it is located at MacDill Air Force Base.
A group calling itself the CyberCaliphate claimed responsibility for the hack.
A Twitter account from a group identifying itself as Anonymous said Monday it had tracked the source of the hack to Maryland, but that was not confirmed by official sources.
Social media accounts, such as those on Twitter or YouTube, are routinely hacked, said Tim Junio, a Stanford University information security expert. "It is usually the result of guessing at passwords or the answers to security questions," he said.
Though a Twitter account is easier to break into than a Pentagon computer, it's not trivial, said Jim Penrose, a former National Security Agency computer security expert now with Darktrace, a British security firm.
"There's been a lot of effort to increase Twitter's security in the past few months," he said. A user coming in from a different Internet address would have to answer multiple security questions to be able to change the password on the account and keep legitimate CENTCOM staffers out.
Let the Corporate Mining begin!
The head of the European Space Agency hails "a big step for human civilisation" as Philae sends signals from the comet surface.
The Rosetta mission has successfully landed a probe on a comet moving at 34,000mph in a historic first for space exploration.
Scientists cheered and punched the air in the European Space (ESA) control room when they received confirmation that the Philae lander was sending signals from the comet.
ESA Director-General Jean-Jacques Dordain told a delighted audience: "This is a big step for human civilisation."
Staff at the Lander Control Center 300 million miles away in Cologne said information they were receiving suggested the probe had made a "soft, gentle" landing.
But they said they were investigating data that indicated Philae's anchor "did not shoot" as planned, casting doubt over whether the probe was properly fixed to the comet.
Anchoring is necessary because gravity on the comet is 100,000 times weaker than on Earth so the potential for "bounce-back" is a major challenge.
There was a nail-biting wait of seven hours between the probe's detachment from the Rosetta orbiter at 9am UK time and touchdown on the comet's icy surface.
Philae had to negotiate a distance of 22km (14miles) between the orbiter and the comet and land on the 4km (2.4miles) wide lump of ice and dust as it hurtled through space.
There had been concerns after a problem with the lander's active descent system emerged overnight and for a while put the final approach in jeopardy.
A thruster intended to counteract rebound at touchdown could not be activated – meaning latching onto the comet was completely dependent on the dishwasher-sized probe's harpoon and ice screw system.
But confirmation of the successful landing came at 4.04pm UK time when ESA operations tweeted: "RECEIPT OF SIGNAL FROM SURFACE European Space Agency receiving signals from @Philae2014 on surface of comet #67P/CG #cometlanding."
In the final phase of the mission scientists said they were surprised to find the rock – called 67P/Churyumov-Gerasimenko – was "emitting a song".
The Rosetta Plasma Consortium (RPC) said it believed the comet was releasing particles into space which were becoming electrically charged and causing fluctuations in its magnetic field.
The £1bn mission is designed to analyse the composition and density of a comet to better understand the origins of our solar system.
The Rosetta mission blasted off from French Guiana in March 2004 and has travelled more than four billion miles to reach its target.
Scientists used gravity to act as a catapult, plotting co-ordinates which took the orbiter around the Earth three times and Mars once.
They even placed the spacecraft into deep space hibernation to conserve energy – it woke up after 31 months when it passed close to the Sun and was charged by solar rays.
Chief scientist Matt Taylor said the analysis of the data from the surface, together with Earth-based observations, could provide our most detailed ever snapshot of a comet.
It is believed that comets which formed over four billion years ago could hold the key to how Earth was 'seeded' with water and organic matter, providing the building blocks for life.
Mr Taylor told Sky News: "This particular class of comet, Jupiter class comets, showed a similar flavour of water to what we see on Earth so possibly comets could have delivered the Earth's oceans, so water – and ultimately us, because we are made of water."