2014.5.6 (AE) – There are many uncanny similarities between the Virginia Tech Massacre (2007.4.16), allegedly done by Seung Hui Cho, and the Sandy Hook Massacre (2012.12.14), allegedly done by Adam Lanza.
The following video is just an introduction… more to come…
Of course all of this is Pure speculation (ahem Theory).If there IS a war, or a preemptive attack by the West using overwhelming force… N. Korea could go down like Iraq (who also talked a big game before being easily taken out.) Our money is on an exotic weapon causing a catastrophe, which cripples the nation…. w/ No to little retaliatory response. CNN and the Fear mongering PTB have others theories below. For what its worth.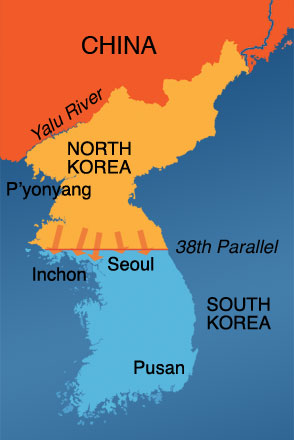 CNN's Tom Foreman and retired General James Marks map out potential strategies if North Korea attacks South Korea. OK. For more CNN videos, visit our site at http://www.cnn.com/video/

Kim Jong Un said on Wednesday that North Korea would attack U.S. military bases in the Pacific in addition to South Korea if its "enemies … make even the slightest movement," according to the North's official KCNA news agency.
The North also hit out over deployment of a U.S. B-52 bomber to South Korea, warning of "all-out action" – the latest of a series of threats issued by Pyongyang.
KCNA news agency said, in its usual flowery rhetoric, that the presence of the bomber showed the U.S. was preparing for "a pre-emptive nuclear strike," echoing its own earlier threat to do that.
(CNN) — A new joint military exercise between South Korea and the United States began Monday amid heightened tensions across the region.
In a sign of crumbling relations, North Korea refused to answer its hotline with Seoul, South Korea's unification ministry said Monday, according to the Yonhap news agency.
The ministry said the North did not answer two attempts to communicate by telephone at 9 a.m. and 4 p.m. local time.
The latest military drills involving the two allies are called Key Resolve. They follow the Foal Eagle joint exercises that began March 1, which are scheduled to last two months. More than 3,000 U.S. forces are taking part in Key Resolve, according to United States Forces Korea.
The latest exercises fall under the shadow of North Korea's army declaring invalid the armistice agreement that ended the Korean War in 1953, an article in Rodong Sinmun, the official newspaper of North Korea's ruling Workers' Party, reported Monday.
North Korea says it is scrapping all non-aggression pacts with South Korea, closing its hotline with Seoul and shutting their shared border point.
The announcement follows a fresh round of UN sanctions punishing Pyongyang for its nuclear test last month.
Earlier, Pyongyang said it reserved the right to a pre-emptive nuclear strike against its "aggressors".
The US said it took the threats seriously, but that "extreme rhetoric" was not unusual for Pyongyang.
South Korea's defence ministry said that the North would become "extinct" if it went through with its threat.
The North Korean announcement, carried on the KCNA state news agency, said the North was cancelling all non-aggression pacts with the South and closing the main Panmunjom border crossing inside the Demilitarized Zone.
FLASHBACK 27 May 2009: North Korea abandons truce and threatens to attack the South
Pyongyang said that South Korea's decision to start intercepting ships that are suspected of carrying weapons of mass destruction was tantamount to "a declaration of war against us".
The statement follows a number of missile tests and an underground nuclear test by the North in the last two days.
The statement, through North Korea's state newswire, warned Seoul that North Korea "will no longer be bound by the armistice accord" and that the "Korean peninsula will go back to a state of war".
Pyongyang had previously warned Seoul that joining the US-led Proliferation Security Initiative (PSI) would have fearful consequences.
No formal peace treaty has ever been signed between the two countries, but an armistice in 1953 and a Mutual Defence treaty between the US and South Korea effectively ended the Korean war.
By Jack Kim
SEOUL | Thu Mar 7, 2013 10:40am GMT
(Reuters) – North Korea threatened the United States on Thursday with a preemptive nuclear strike, raising the level of rhetoric while the U.N. Security Council considers new sanctions against the reclusive country.
North Korea has accused the United States of using military drills in South Korea as a launch pad for a nuclear war and has scrapped the armistice with Washington that ended hostilities in the 1950-53 Korean War.
North Korea has threatened to scrap the armistice which ended the 1950-53 Korean War if the South and US continue with an ongoing military drill.
The Korean People's Army Supreme Command spokesman issued the statement Tuesday, according to the state KCNA news agency. Pyongyang warned it will cancel the Korean War cease-fire agreement on March 11 if the drills are not halted.
Details of the tentative sanctions remained murky, with UN diplomats telling Reuters on condition of anonymity they hoped to receive the draft resolution at Tuesday's council session.
The announcement from Pyongyang comes as South Korean and US troops launched their annual joint military drills on Friday. Some 10,000 US troops and 200,000 South Korean soldiers are currently taking part in the exercises.
North Korea had previously warned the US commander in South Korea of "miserable destruction" if the US military went ahead with the two-month-long exercise, Yonhap News Agency reported on Friday.
SEOUL, South Korea – North Korean leader Kim Jong Un issued "important" guidelines on how to bolster the army and protect the nation's sovereignty at a high-level ruling Workers' Party meeting, state media said Sunday, an indication that Pyongyang may be ready to conduct an atomic test anytime.
RELATED: NORTH KOREA COULD BE READY TO CONDUCT A NUCLEAR TEST
North Korea said last month that it would conduct its third nuclear test to protest international sanctions toughened over its long-range rocket launch in December. The U.S., South Korea and other countries have urged the North to scrap its nuclear test plans or face grave consequences.
North Korea says U.S. hostility and the threat of American troops in South Korea are important reasons behind its nuclear drive. The country also says it has the sovereign right to launch rockets to send satellites into orbit under a space development program; the U.S. says the December launch was a disguised test of banned missile technology.
In an emergency meeting of his top defence and security officials on Saturday, the North Korean leader issued a series of orders that included the conclusion of preparations for a new nuclear test, the Joongang Daily reported.
North Korean state media has also reported that Kim ordered his officials to take "effective, high-profile state measures."
While it has been anticipated that Pyongyang will go ahead with what will be the regime's third nuclear test, in spite of international pressure to refrain from doing so, analysts had predicted that the blast would be timed to coincide with the birthday on February 16 of Kim Jong-il, the former leader who died in late 2011, or the inauguration of the new government in South Korea nine days later.
The reports now suggest that the demonstration of North Korea's nuclear prowess is more imminent.
SEOUL, South Korea — North Korea threatened on Friday to take "physical countermeasures" against South Korea if it helps enforce sanctions against the besieged North, calling the United Nations-endorsed penalties a "declaration of war" and warning of a prolonged chill in the relations between the two Koreas.
North Korea's confrontational posture was likely to significantly limit room for the South's incoming conservative president, Park Geun-hye, to make overtures for reconciliation with the North; like the outgoing President Lee Myung-bak and President Obama in the United States, Mr. Park considers the dismantling of the North's nuclear program the premise in all South Korea's diplomacy toward the North. Since her December election, she has said she would not tolerate the North's nuclear program and would deal sternly with North Korean provocations.